Virtual ceremony
The ceremony was shared September 28, 2021.
Ceremony Begins – Al Sam, Speaker
Opening Prayer – May Sam [4:11]
Welcome to the Territory – Dr. Skip Dick [14:40]
Calling of Witnesses – Al Sam, Speaker [19:00]
Blanketing of President Kevin Hall [26:45]
Procession and Presentation of President Kevin Hall [31:30]
Request Permission to Work on Territory [33:50]
University Orator – Dr. Cedric Littlewood [40:39]
Greetings and Administration of President's Oath – The Honourable Janet Austin, OBC, Lieutenant Governor of British Columbia [43:16]
Installation of President Hall – Dr. David Zussman, Chair of the Board of Governors [47:30]
Presentation of Regalia – Chancellor Shelagh Rogers [48:10]
Remarks – Saeed Rezvani, UVic student [51:30]
Remarks – Dr. David Zussman, Chair of the Board of Governors [54:25]
Remarks – President Kevin Hall [1:00:00]
Closing Prayer – May Sam [1:15:00]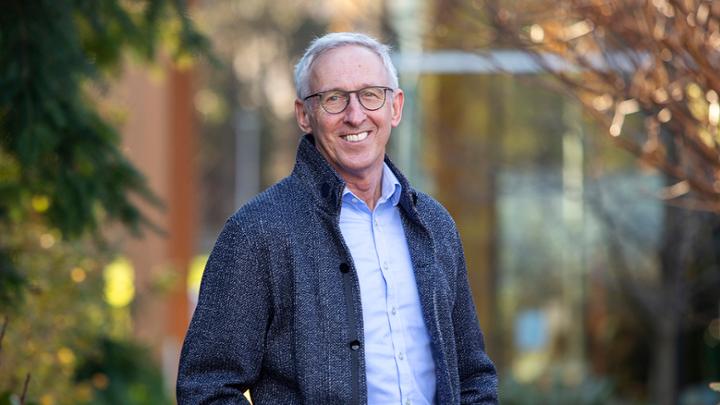 President Kevin Hall
President Kevin Hall is the eighth president and vice-chancellor of the University of Victoria. He is an innovative academic leader and civil engineer known for his strong commitment to sustainability, innovation, community engagement, and an unwavering belief in truth, respect and reconciliation, equitable access to education, and equity, diversity and inclusion.
Throughout his 35-year career at three world-class institutions, Hall has served at many levels and functions—most recently as the vice-president and senior deputy vice-chancellor of global engagement and partnerships at the University of Newcastle in New South Wales, Australia.
Hall has made a global impact as a civil engineer with a focus on water quality, environmental monitoring and water and health in marginalized communities.
"I'm feeling humbled and overwhelmed with gratitude to have been formally welcomed to the territory in a good way. I hope this ceremony is viewed as a small step in our commitment to decolonize our institution."
– President Kevin Hall
Territory acknowledgment
We acknowledge and respect the lək̓ʷəŋən peoples on whose traditional territory the University of Victoria stands, and the Songhees, Esquimalt and W̱SÁNEĆ peoples whose historical relationships with the land continue to this day.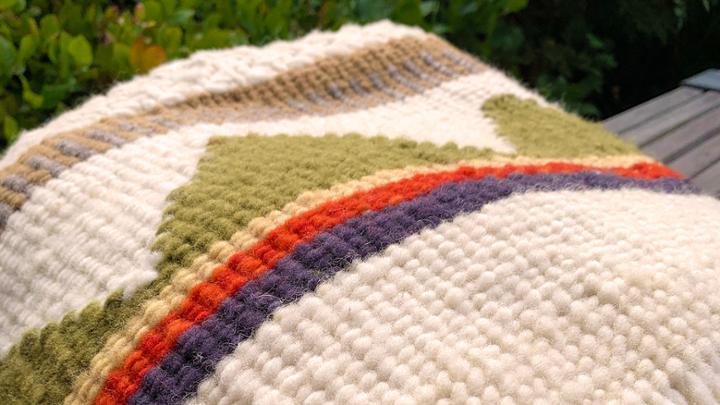 Ceremonial items and artwork
Artwork and ceremonial items have been created by local Indigenous artists for the occasion of President Hall's welcome and installation. These works of art will support President Hall in his work and remind him of the commitments he makes during the ceremony.
Myrna Crossley (Songhees First Nation) was commissioned to create a ceremonial blanket and Ay Lelum and the Good family (Snuneymuxw First Nation) designed and created a new hood for President Hall's formal regalia. We are incredibly grateful for their contributions to this important ceremony.
Also used in the ceremony is the Reconciliation Paddle, commissioned as a symbol of UVic's commitment to trust, respect and reconciliation. 
Greetings and congratulations
Messages
My best wishes and congratulations to you on your Installation Ceremony prior to being installed as the University of Victoria's President and Vice-Chancellor. The ideas and enthusiasm that you bring to this role is quite contagious and in your hands I know the University will continue to flourish.
Best regards,
R.H. (Dick) Auchinleck
Warm Welcome Greetings to Dr. Kevin Hall on his installation as UVIC'S eighth President and Vice-Chancellor.
Sincerely,
Dr. Patricia Martin Bates FRSC, RCA
(Taught Fine Arts dept - UVic from 1964 - 1993)
Welcome to you, Dr. Kevin Hall as our new University of Victoria President. I have been inspired already by your good spirit and your willingness to work on every facet of life at UVic whether it be research, education or student experience. I look forward to working with you in the years ahead to continue to foster a wonderful, equitable, and inclusive learning and working environment for everyone.
Denise Cloutier
Department of Geography
University of Victoria
On behalf of HEC Montréal and myself, I am very pleased to congratulate you on your appointment to the position of UVic's eighth President and Vice-Chancellor.
Academic institutions tend to have common visions, responsibilities and challenges. I am delighted by the spirit of cooperation that exists between Canadian institutions and by the positive impact that our combined strengths have on our society's development.
I wish you all the best in your new position.
Emilie Dalcourt for the Office of the Director
HEC Montréal
Congratulations President Hall on your inauguration.  I extend prayerful best wishes as you begin your new journey as President and all God's blessings for your leadership of University of Victoria. 
The Rev. Dr. Marc Jerry
President, Luther College Regina
Submission
Official greetings should be sent by email.
Contact us
Email us for more information.