Martin Kellinghusen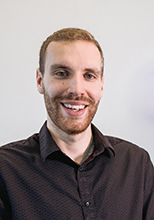 Position
Jr. Electrical Engineer
StarFish Medical
Credentials
BEng - Electrical Engineering (2018)
As Jr. Electrical Engineering, Martin does hardware design and development of electrical circuits and systems. He also participates in the assembly, testing and troubleshooting of circuit boards and electrical assemblies.
He is experienced in using SVN and Git to maintain documents for hardware and software development.
My education at UVic not only gave me a foundation in Engineering, but also provided my with the problem-solving skills relevant to starting a business.