University Systems help centre
Install Symantec Endpoint Protection for office use: Mac
Symantec Endpoint Protection (SEP) provides protection against viruses, worms, Trojans, and other malware. Faculty and staff can download Symantec for free from our Software distribution page.
Symantec 12.1 for Mac requires a Mac desktop or laptop running Mac OS 10.5 or higher with an Intel processor and a minimum of 512 MB of RAM. To find your system specifications, click on the Apple menu in the upper-left corner of the screen then choose About This Mac. Your computer's information will be displayed.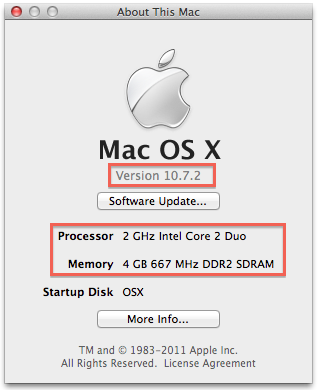 Double click the Symantec Endpoint Protection.mpkg icon to begin the installation.




Click Continue to run the program.




Click Continue.




Read the software license agreement and then click Continue.




Agree to the terms of the software license agreement.




Click Install to begin the installation.




If prompted, enter your computer's administrator passphrase. Click Install Software.




You will need to close all other applications before installation can finalize. Ensure any opened documents are saved and then click Continue Installation.




The installation progress will display. Installation may take several minutes to complete.




When the installation is complete, click Log Out. Your computer will log you out of your account.




When prompted, log back in to your account. The Symantec LiveUpdate window will open automatically and begin downloading updates. This may take several minutes to complete.




Once the updates have been installed, you will see a summary window listing the updates. Click Quit to dismiss the window.


Installation and updates are complete. Symantec Endpoint Protection is configured to update update automatically and without user intervention. The software will perform a virus scan daily at 8 p.m. and will update virus definitions hourly.