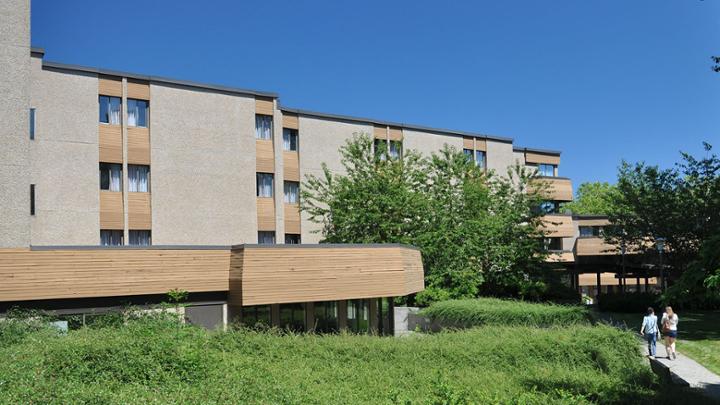 Poole House (RPH) is a residence building in the Gordon Head neighbourhood. It houses single rooms.
History
George and Rae Poole were patrons of the University of Victoria. They were founding members of the President's Council. The Pooles donated Dunsmuir Lodge to the university in 1985.
RPH was constructed in 1988.