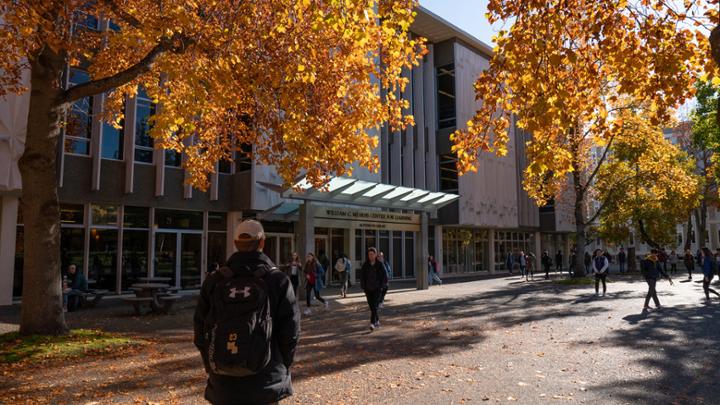 The McPherson Library (LIB) contains the university's library holdings including archives and special collections. It also contains the Mearns Centre for Learning, study spaces, and computing facilities.
Rick Hansen Foundation Accessibility Certification™ report for LIB.
History
LIB was originally constructed in 1964 as a four-storey building, with a major addition in 1974. It was designed by Warner James Architects. In 2008, the William C. Mearns Centre for Learning was added to the library's northeast side.
Thomas Shanks McPherson (1873–1962) was the university's first major benefactor. He came to Canada in 1882 and began acquiring major real estate holdings in Victoria, including a 50 percent share in the central building and ownership of the Pantages Theatre (now McPherson Theatre). When he died in 1962, he left $2,250,000 and his share in the central building to the university.