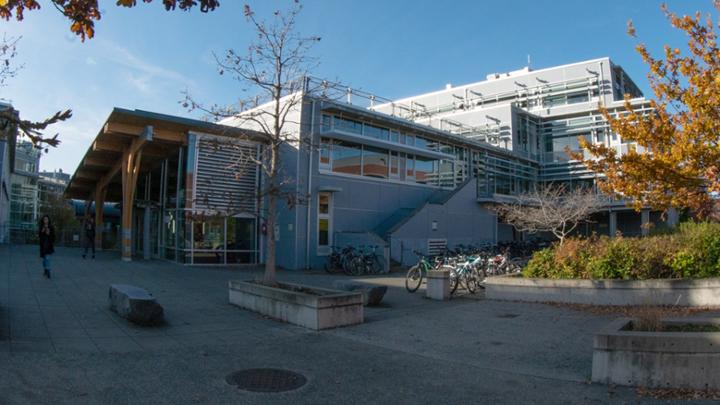 The David Turpin Building (DTB) contains
Department of Environmental Studies
Department of Geography
Geomatics Program
Department of Mathematics and Statistics
Pacific Institute for the Mathematical Sciences
Department of Political Science
Professional Employees Association (PEA) main office
Rick Hansen Foundation Accessibility Certification™ report for DTB.
History
Dr. David H. Turpin is an internationally recognized scholar who served as the sixth president and vice-chancellor of the University of Victoria (UVic) from 2000 to 2013.
DTB was completed in 2008. It was the third campus facility to earn Gold-level status in the Leadership in Energy and Environmental Design (LEED) Green Building Rating Standards program.
This building was formerly known as the Social Sciences and Mathematics Building (SSM).