Neuroscience graduate program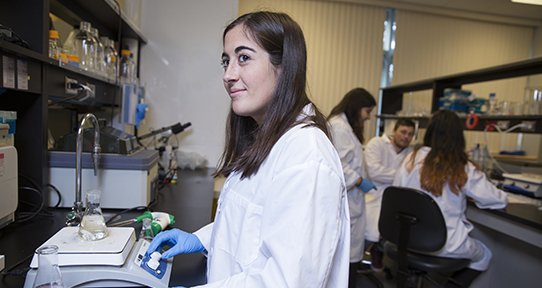 Our divison hosts the MSc and PhD neuroscience graduate program, a multi-disciplinary program, building on existing strengths in the following UVic units:
The neuroscience graduate program produces students with a research-based background in either cellular or cognitive neurosciences, reflecting UVic's two major neuroscience research streams.
The program emphasizes connections between the core areas (learning and memory; synaptic function; developmental neuroscience; sensory motor systems; disease and injury) and encourages students to develop competencies in more than one area.
Admission & program requirements
Learn more
Neuroscience graduate program (NGP) handbook
Get more details in the Academic Calendar.
We are a small division of approximately 25 graduate students in any given year. They are conducting neurosciences research, much of it related to specific diseases such as Huntington's Disease or developmental disorders like Fetal Alcohol Syndrome (FAS).
Learn about neuroscience graduate students' areas of research
To inquire about post-doctoral fellowship training opportunities, please email a faculty member whose research is of interest. Contact information can be found on the our people page.