International Commons Book Display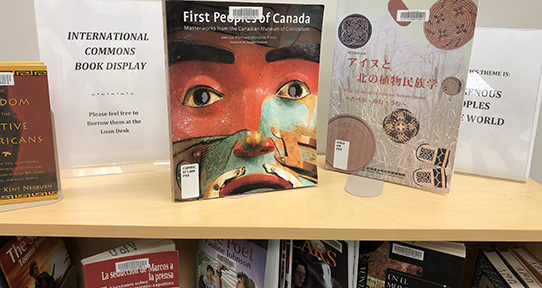 Explore our new book display in the International Commons on the main floor of the Mearns Centre for Learning—McPherson Library. The display will focus on a different theme each month with a selection of books from our collections that will appeal especially to our International students and serve as a gateway to our extensive collections.
July's theme is "Canadian Culture and Multiculturalism," marking the celebration of Canada Day. The August theme will be "British Columbia" coinciding with the upcoming BC Day holiday.
The monthly themes until December are as follows:
July: Canadian Culture & Multiculturalism
August: British Columbia
September: Labour Movements in the World
October: Thanksgiving & Harvest Festivals
November: War & Peace
December: Winter Themes