Bookbindery among Father Charles Brandt's enduring legacies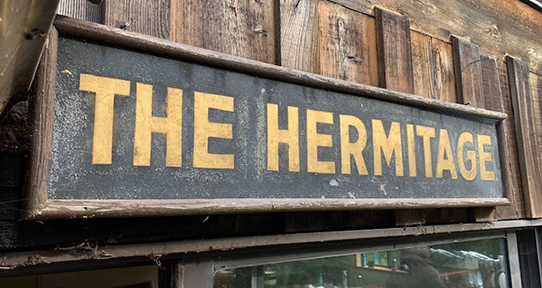 photo: Kelly Harms
by: Lara Wilson and Heather Dean, Special Collections & University Archives
Hermit priest, environmentalist, spiritual teacher, and prominent bookbinder, Father Charles Brandt leaves behind many enduring legacies following his death on October 25, 2020, at the age of 97. Among them is his bequest to the University of Victoria Libraries of equipment, tools, and materials from his Hermitage's conservation lab and bindery, located on the Oyster River at Black Creek on Vancouver Island.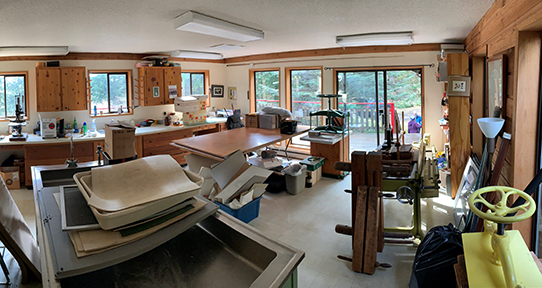 photo: Kelly Harms
Father Brandt was inspired to move to Vancouver Island to join the Hermits of St. John the Baptist, established in 1964 near the Tsolum River at Merville. Brandt, originally from Kansas City, Missouri, obtained a divinity baccalaureate from Nashotah House Theological Seminary in Wisconsin. Prior to moving to Vancouver Island, Brandt lived in a number of abbeys in the U.S, including St. Gregory's Abbey (Shawnee, Oklahoma) where he worked as a bookbinder.
Brandt sustained his life as a hermit priest through his bookbinding work. Trappist monks in Oregon sent Brandt the bookbinding equipment, which provided Brandt with the foundations to establish his own bindery on Vancouver Island.
Brandt, who had a Bachelor of Science from Cornell University (1948), was passionate about the environment. He eventually moved his hermitage from the Tsolum River to its present location on the beautiful Oyster River, where he lived for nearly 50 years. From his hermitage, Brandt engaged in conservation activities, not only preserving books and historical documents, but also advocating for preserving the natural world. The interconnection between his spiritual life and the natural world can be found in his books Meditations from the Wilderness (1997) and Self and the Environment (1997).
UVic Libraries was among Brandt's clients and his bookplate can be found tucked into a number of volumes. The business card for the Brandt Conservation Centre, lists the following services:
Restoration & Conservation of:
Works of Art on Paper
Archival Materials: Maps, MSS, Parchments, Photographs, Newspapers, Broadsides.
Books and Pamphlets
Fine Binding
Encapsulation
Emergency Recovery Services
Surveys of Libraries, Archives & Fine Art on Paper Collections
Prior to the recent pandemic restrictions, UVic Libraries staff oversaw the packing and transport of the bequeathed materials to their new home, in the nascent print room of the Mearns Centre for Learning - McPherson Library. In the coming years, these materials, along with equipment and supplies from additional bequests and gifts, will be utilized through experiential learning opportunities for UVic students, as well as through workshops and other public programming. Among the materials received were book presses, binding leather, marbled endpapers, a skiving machine, Fr. Brandt's custom watermarked archival paper, papermaking screens, embossing tools, gold leaf, and a massive "Robust" paper cutter.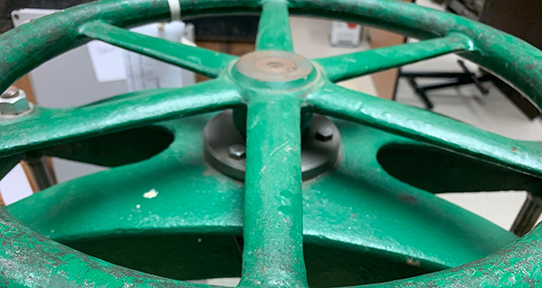 photo: Lara Wilson

The Hermitage will live on as a spiritual retreat, with the 27 acres placed in a land conservancy and the property bequeathed to the Comox Valley Regional District. Fr. Brandt's bequests will enrich our communities now and in the future. To learn more about Father Brandt, please see Brian Payton's article in Hakai Magazine, "The Oracle of Oyster River."