Faculty & instructor resources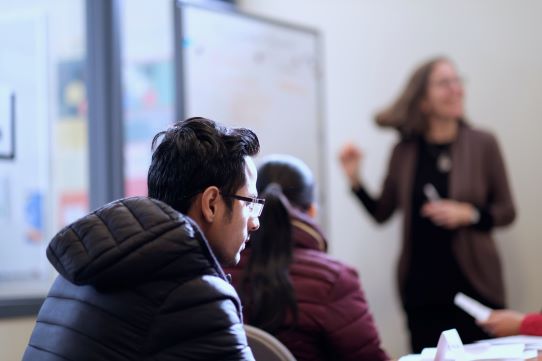 The Centre for Academic Communication
Are your students struggling with their assignments? We are here to support academic communication skill development for all UVic students through tutoring (face-to-face and online), workshops (individual and group), and extended support (Learning Plans).
We offer students support with the following:
Understanding assignment instructions
Essay structure and flow (overall cohesion and clarity)
Sentence-level clarity (grammar, word choice, punctuation)
Argument (thesis statement, evidence, logic)
Oral presentations
Oral communication skills (pronunciation, intonation, etc.)
Listening and note-taking skills
Critical reading skills
We're easy for students to find, too, given our main floor location in the Learning Commons, Mearns Library.
Are you concerned about Academic Integrity and the help we provide to students at the CAC? We've compiled a list of our best practices.