John Borrows wins national Killam Prize
John Borrows is bringing about one of the quiet revolutions in our history, restoring Indigenous law to its place alongside Canadian common law.
For his substantial and distinguished scholarship and commitment to furthering our knowledge about Indigenous legal traditions, John Borrows, holder of the Canada Research Chair in Indigenous Law at the University of Victoria, was named the 2017 Killam Prize winner in Social Sciences by the Canada Council for the Arts.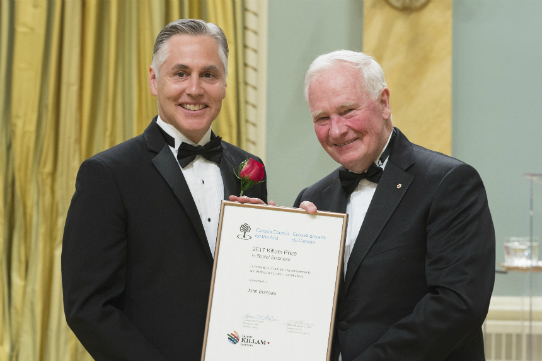 The prestigious prize honours outstanding career achievements of eminent Canadian researchers, whether in industry, government agencies or universities.
"John's scholarship is leaving a transformative legacy within both Indigenous and non-Indigenous worlds," says James Tully, professor emeritus of political science, law and Indigenous governance, and UVic's first Killam Prize winner in 2010. "And he's opening the path to new generations of Indigenous scholars hoping to follow in his footsteps."
As a global leader in Indigenous law, Borrows' ideas helped shape the recommendations of both the Truth and Reconciliation Commission of Canada and the Royal Commission on Aboriginal Peoples. He has led engagement with Indigenous legal traditions in Canada and internationally, bringing to light some of the injustices, inequalities and conditions of Indigenous people. His scholarship has been cited by the Supreme Court of Canada.
In conjunction with the Waterloo-based Centre for International Governance Innovation, he's researching the implementation of the United Nations Declaration on the Rights of Indigenous Peoples, assessing Indigenous dispute settlement systems and the protection of religious, cultural and land rights in international law. In addition to teaching generations of students at his home base in UVic's law school, he has served as visiting professor in the US, Australia and New Zealand.
Borrows' scope of research ranges across Indigenous sovereignty and governance, constitutional law, land stewardship, municipal frameworks, treaties, hunting and fishing, gambling, residential schools and violence against Indigenous women.
One of the goals of his research, Borrows says, is to change a misunderstanding held by some who think there's no such thing as Indigenous law: either Indigenous people never had legal systems because they were primitive in some respect; or if they had them, they're broken and they're gone or irrelevant in a modern context.
In oral and visual cultures, law flows from the people and from the natural world and is reflected in the artistic and physical world, explains Borrows, who is Anishinaabe/Ojibway and a member of the Chippewa of the Nawash First Nation.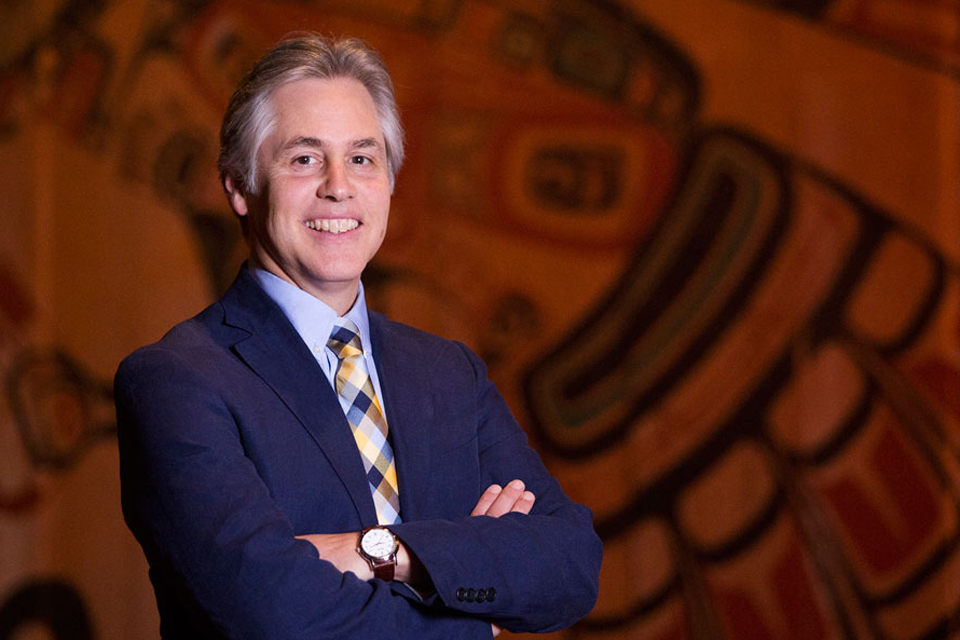 Primary Indigenous law research, such as the work led by Borrows and colleagues at UVic, involves documenting ceremonial dances, cultural practices such as the potlatch, origin stories, contact stories about settlers, oral histories, totems, wampum belts and other artistic works, teasing out the legal principles and historical precedents embedded within them, and engaging with communities to determine how that law ought to be interpreted and applied to address the needs of communities today.
The goal is to create legal institutions that are grounded in the communities, are transparent and accountable, and can interact productively with other laws in the country. This will benefit areas such as child welfare, education, health care, housing, self-governance, ecological stewardship and resource development.
Borrows also points out that, with 150 years of repression of Indigenous people in Canada, it can be hard to apply Indigenous law in contemporary circumstances. The revitalization of Indigenous legal traditions is creating pathways out of an era of control into an era of shared autonomy and responsibility.
Borrows has been researching, writing, lecturing and imagining these possibilities since the early 1990s. UVic's proposed joint degree in Canadian Common Law and Indigenous Legal Orders, led by Borrows and his UVic colleague Val Napoleon, will have a transformative effect on the relationship between Indigenous legal traditions and state law in the world today.
The proposed joint degree will be unprecedented and unique in the world, training students to understand Indigenous legal orders, reason with them, build institutions based on those orders, and design institutions and procedures that work in concert with other levels of Canadian law.
UVic is a national and international leader in master's and doctoral research on Indigenous legal orders and their relationship to state law and has trained many of the early-career scholars now teaching in law schools in Canada and internationally.
Borrows is UVic's second winner in the 50-year history of the Killam program. Killam Prize winners receive a $100,000 prize.
John Borrows' research was also featured in a Victoria Times Colonist KnowlEDGE article.
Watch interviews with John Borrows on YouTube here and here.