Freya Kodar
Associate professor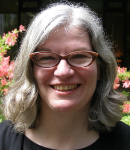 Freya Kodar


Faculty of Law
University of Victoria
PO Box 1700, STN CSC
Victoria, BC  V8W 2Y2
Map
I joined the Faculty in 2005 and was promoted to Associate Professor in 2012. I served as Associate Dean, Administration and Research from 2016 to 2021. Before I decided to pursue graduate studies, I articled and practiced with two legal aid clinics in British Columbia's Lower Mainland.
My research and writing focuses on two core areas: pension law and policy, and the regulation of debt and credit. In the pension field, I have written about pension fund investment practices, and their role in both corporate regulation and financial markets. More recently my research has centred on the question of how to provide retirement security for those engaged in precarious work and / or providing unpaid care work over their life cycle. I also have an interest in disability and the law, and have presented on pension security for persons with disabilities.
In the debtor and creditor field, my work centres on regulatory responses to rising levels of consumer debt, with a particular focus on vulnerable consumers and the alternative consumer credit market. In this context I have looked at financial literacy measures and payday loan regulation. I was recently awarded a research grant from the Law Foundation of British Columbia for a project looking at regulatory responses to consumer vulnerability in the mainstream and alternative financial markets.
My work has been published in legal and interdisciplinary journals such as the Canadian Journal of Women and the Law, Atlantis: Critical Studies in Gender, Culture & Social Justice, the Dalhousie Law Journal, and the University of British Columbia Law Review. I also contributed to Law and Film on the Small Screen, edited by Peter Robson and Jessica Silbey and Money on the Line: Workers' Capital in Canada, edited by Isla Carmichael and Jack Quarter.
I regularly teach Pension Law and Policy, Debtor and Creditor Relations, Torts, and Law Legislation and Policy. I have also taught Disability and the Law, and Social Welfare Law. I have written or co-authored pieces about some of my teaching practices in the Alberta Law Review, the Canadian Journal of Women and the Law, and Constitutional Forum.
BA – McGill (1990)
LLB – UVic  (1995)
LLM - Osgoode Hall Law School, York University (2002)
Thesis title: Corporate Law, Pension Law and the Transformative Potential of Pension Fund Investment Activism
You can read Freya Kodar's publications by accessing her SSRN Author Page
Journal Articles & Book Chapters
"Til Debt Do Us Part: Reality TV and the Financial Literacy Regulatory Project" in Peter Robson and Jessica Silbey, eds, Law and Justice on the Small Screen (Oxford: Hart Publishing, 2012) at 211-27. (Peer-reviewed) 
"Pensions and Unpaid Work – A Reflection on Four Decades of Feminist Debate" (2012) 24:1 Canadian Journal of Women and the Law 180-206. (Peer-reviewed)
"The Woodlands School Litigation and Settlement: Further Complications for Historical Abuse Claims" (2012) 45:2 UBC Law Review 393-405. (Peer-reviewed)
"Conceptions of Borrowers and Lenders in the Canadian Payday Loan Regulatory Process: The Evidence from Manitoba and Nova Scotia" (2011) 34:2 Dalhousie Law Journal 443-81. (Peer-reviewed)
"Improving the Potential of Tort Law for Redressing Historical Abuse Claims: The Need for a Contextualized Approach to the Limitation Defence" (2011) 42.1 Ottawa Law Review 95-122 (with Elizabeth Adjin-Tettey). (Peer-reviewed)
"Film as a Complement to the Written Text: Reflections on Using The Sterilization of Leilani Muir to Teach Muir v. Alberta" (2011) 48:3 Alberta Law Review 615-29 (with Elizabeth Adjin-Tettey). (Peer-reviewed) [Read Institute for Feminist Legal Studies at Osgoode blog post about this article here: "Canadian Feminist Scholars on Case Method & Context."
"How to incorporate active trustee practices into pension plan investment policies: A resource guide for pension trustees and other fiduciaries" in Isla Carmichael & Jack Quarter, eds, Money on the Line: Workers' Capital in Canada (Ottawa: Canadian Centre for Policy Alternatives, 2003) at 73-137. (with Gil Yaron)
Other Publications
"Pedagogical Reflections on Teaching Insite" (2011) 19 Constitutional Forum (Special Issue, PHS Community Services v. AG Canada) at 135-37.
Reports
"Online High-cost Lending in Canada: Consumer Protection Challenges and Regulatory Approaches," prepared for Office of Consumer Affairs, Innovation, Science and Economic Development Canada, 31 May 2016.