Ben Pin-Yun Wang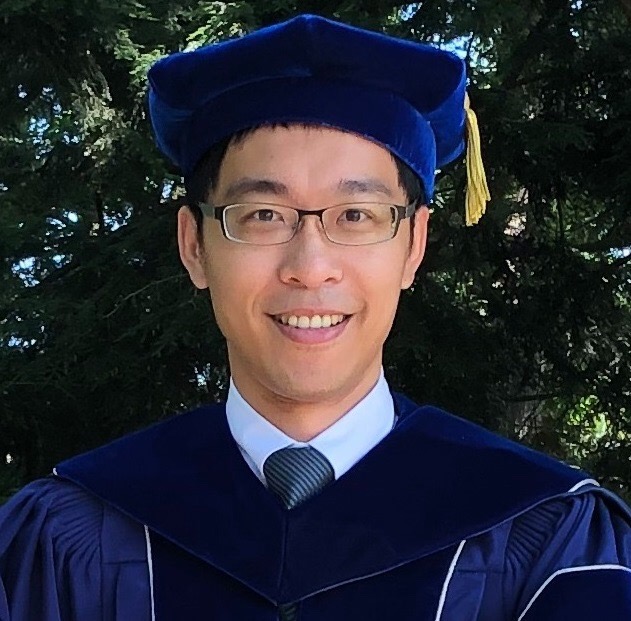 Position
Assistant Teaching Professor; Chinese Language Coordinator
Pacific and Asian Studies
Contact
Office: CLE C210
Credentials
BA (National Taiwan U.), MA (National Taiwan U.), PhD (Pennsylvania State U.)
Area of expertise
Credentials
PhD Applied Linguistics and Asian Studies, Pennsylvania State University 2018
MA in Linguistics, National Taiwan University                                         2009
BA in Foreign Language and Literature, National Taiwan University          2005
Selected Publications
Wang, B. P.-Y., Lu, X., Hsu, C.-C., Lin, E. P.-C., & Ai, H. (accepted). Linguistic metaphor identification in Chinese. In S. Nacey, L. Dorst, T. Krennmayr, & G. Reijnierse (Eds.), Metaphor Identification in Multiple Languages: MIPVU Around the World. Amsterdam: John Benjamins.
Yu, N., & Wang, B. P.-Y. (2018). Cognitive linguistics approaches to Chinese second language acquisition. In C. Ke (Ed.), The Routledge Handbook of Chinese Second Language Acquisition (pp. 31-47). New York: Routledge.
Lu, X., & Wang, B. P.-Y. (2017). Towards a metaphor-annotated corpus of Mandarin Chinese. Language Resources and Evaluation, 51(3), 663-694.
Wang, B. P.-Y., & Su, L. I.-W. (2015). On the principled polysemy of –kai in Chinese resultative verbs. Chinese Language and Discourse, 6(1), 2-27.
Courses
PAAS 218:  Intensive Beginner Chinese II
PAAS 318:  Intermediate Chinese
PAAS 395:  Intermediate Topics in PAAS: Global Taiwan
PAAS 412:  Understanding Chinese Media
PAAS 413:  Effective Communication in Chinese