Ben Pin-Yun Wang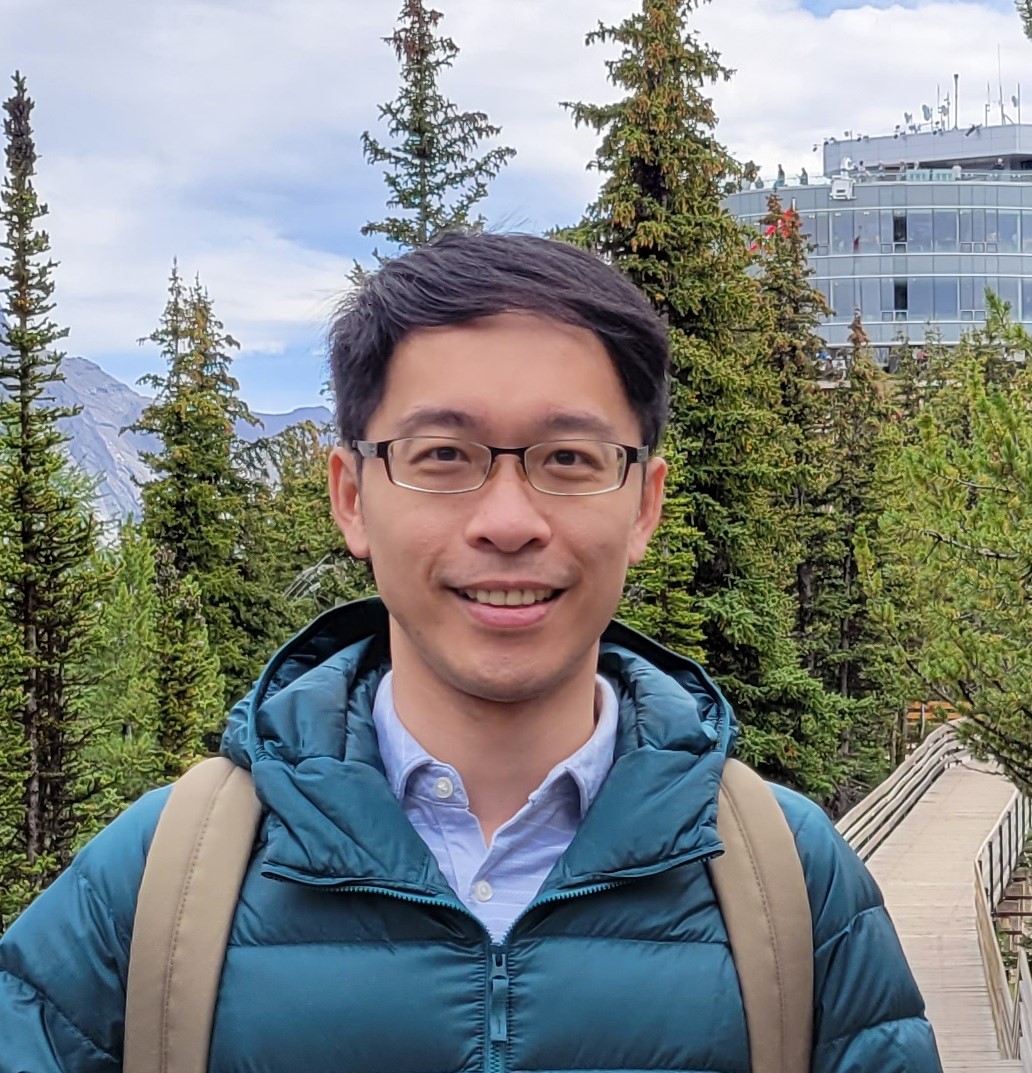 Position
Assistant Teaching Professor; Chinese Language Coordinator
Pacific and Asian Studies
Contact
Office: CLE C221
Credentials
BA (National Taiwan U.), MA (National Taiwan U.), PhD (Pennsylvania State U.)
Area of expertise
Teaching Chinese as an additional language; Chinese linguistics
Research Interests
Language pedagogy
Curriculum development
Cognitive linguistics
Corpus linguistics
Pedagogical grammar
Discourse analysis
Taiwan studies
Biography
I hold a dual-title PhD in Applied Linguistics and Asian Studies from the Pennsylvania State University (PSU). Much of my academic career has focused on foreign language instruction. My pedagogical practice has been informed largely by my interdisciplinary training and also by my engagement with Chinese linguistics research, which draws on the theoretical insights of cognitive-functional linguistics and the methodological tools of corpus linguistics.
At UVic, the bulk of my responsibilities have been teaching Chinese language courses from beginning to advanced levels. I also teach content courses in translation, Chinese linguistics, and teaching Chinese as an additional language, and a cultural course about Taiwan in a global context. Other than teaching, I also serve as the Chinese language coordinator, responsible for student placement and advising, curriculum planning and development as well as training of new instructors and teaching assistants.
Prior to joining UVic, I worked as a Lecturer in Chinese in the Department of Asian Studies at PSU and served as the Interim Coordinator of the Chinese Program. I taught not only Chinese language courses at all levels but also content-based instruction courses in Chinese film and literature, as well as in classical Chinese. I also co-taught, with the faculty members in the Department of Applied Linguistics, undergraduate and graduate courses in pedagogical English grammar, language assessment, as well as cognitive linguistics and second language teaching. Before coming to the North America, I taught academic English writing courses for graduate students at National Taiwan University.
Courses
PAAS 116: Beginner Chinese I: Part 1
PAAS 117: Beginner Chinese I: Part 2
PAAS 118: Intensive Beginner Chinese I
PAAS 218: Intensive Beginner Chinese II 
PAAS 279/LING 261: Introduction to Chinese Language and Linguistics
PAAS 318: Intermediate Chinese
PAAS 352: Global Taiwan
PAAS 411: Directed Readings in Chinese Language
PAAS 412: Understanding Chinese Media
PAAS 413: Effective Communication in Chinese
PAAS 452: Teaching and Learning Chinese as an Additional Language
PAAS 494: Special Topics in Translating Asian Languages (Chinese-English Translation)
Selected Publications
Journal Articles
Wang, B. P.-Y., Hsu, C.-C., Long, S., & Liles, X. (2020). Designing data-driven learning activities for the Chinese as a second language classroom. Journal of Chinese Language Teaching, 17(3), 103-137. (in Chinese)
Lu, X., & Wang, B. P.-Y. (2017). Towards a metaphor-annotated corpus of Mandarin Chinese. Language Resources and Evaluation, 51(3), 663-694.
Wang, B. P.-Y., & Su, L. I.-W. (2015). On the principled polysemy of –kai in Chinese resultative verbs. Chinese Language and Discourse, 6(1), 2-27.
Book Chapters
Wang, B. P.-Y., Lu, X., Hsu, C.-C., Lin, E. P.-C., & Ai, H. (2019). Linguistic metaphor identification in Chinese. In S. Nacey, L. Dorst, T. Krennmayr, & G. Reijnierse (Eds.), Metaphor Identification in Multiple Languages: MIPVU Around the World (pp. 247-265). Amsterdam: John Benjamins.
Yu, N., & Wang, B. P.-Y. (2018). Cognitive linguistics approaches to Chinese second language acquisition. In C. Ke (Ed.), The Routledge Handbook of Chinese Second Language Acquisition (pp. 31-47). New York: Routledge.