Kings, Courts and Travel in Medieval Germany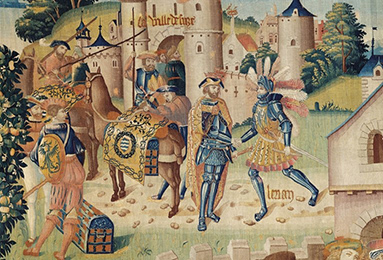 How is power and presence conveyed when a king, royal or ducal court, have no fixed abode? The itinerant king became an embodiment of power for the realm. This lecture will examine the historical evidence of mobile government in medieval Germany, which required states of constant coming and going, to manifest rulership as a dynamic, generative force within the ruler's territory.
Prof. Levi Roach is a distinguished scholar of medieval history who holds a PhD from Cambridge University in Anglo-Saxon, Norse and Celtic. He specializes in medieval western Europe, researching in the areas of canon law, monasticism, documentary practices, and government.
Please contact the Medieval Studies office for a Zoom link to this talk.