Annual Colloquium

37th Annual Colloquium
&
13th Annual Latin American and Spanish
Film Week + Music Show

Schedule of Events

Click on image to enlarge (pdf)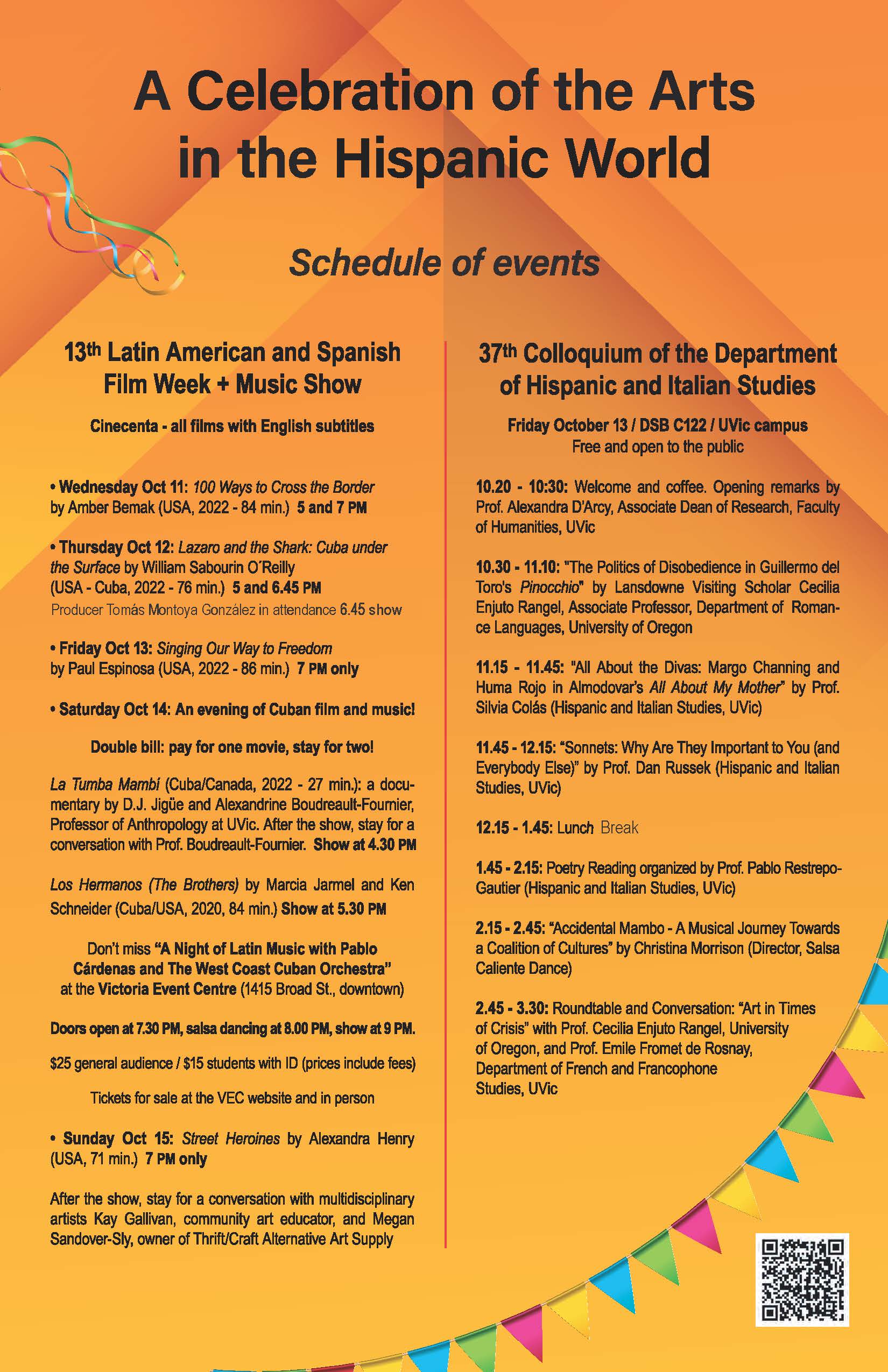 The Colloquim is FREE & OPEN TO THE COMMUNITY
Film Festival Screenings & Music Concert are subject to ticket pricing.

Everyone Welcome!

The annual Colloquium involves students in the department and interested members of the community to engage, participate and discover through presentations by department members, other UVic departments, and prominent visiting Hispanists and Italianists.