Victoria German School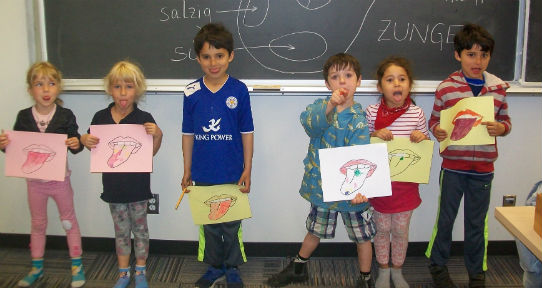 The Victoria German School  is a non-profit, heritage school and was incorporated in 1986. Our objectives are to preserve the German Language in Canada and to further the understanding of the culture, geography and history of German speaking countries.  Currently we have 76 students at our school ranging from 3 to 18 years of age and hold classes on Saturday morning and Tuesday afternoon.
VGS also offers German language courses to adults, currently we have beginner, intermediate and advanced conversation classes. We look forward to once again welcoming the Sprachpraktikum students into the classes this semester and we have 2 students from the department of linguistics that are part of our teaching staff. We are thankful to UVic for the use of this wonderful space and we hope that our collaboration continues to grow and strengthen.