Jacqueline Kittel wins national Undergraduate Essay Prize
Jacqueline Kittel's "Women in the Cannabis Industry in British Columbia: Is There a Green Ceiling?" has won the 2018 Undergraduate Essay Prize.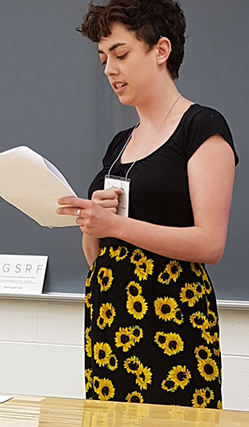 The award comes from Women's and Gender Studies et Recherches Féministes (WGSRF), the national professional association for the academic discipline of Women's and Gender Studies in Canada. Jacqueline is the fifth UVic Gender Studies student since 2010 to win first place in this national essay competition.