Annalee Lepp wins Hickman Award for excellence in teaching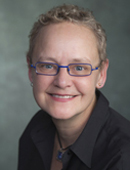 Annalee Lepp has won UVic's most prestigious teaching award, the Harry Hickman Alumni Award for Excellence in Teaching. Only one is given each year. Big congratulations, Annalee!
From The Ring:
Two educational leaders who are respected for their proven abilities to inspire and challenge students will receive the prestigious Alumni Awards for Excellence in Teaching at an awards celebration during Alumni Week, which runs Feb. 3–9 this year Dr. Annalee Lepp (women's studies) is this year's recipient of the Harry Hickman Award (faculty category) and Dr. Alex van Netten (physics) will receive the Gilian Sherwin Award (instructors category) from the UVic Alumni Association.
Nominators underscored Lepp's life-changing impact on learners through her undergraduate teaching and guidance of graduate students in the Department of History, where she is a member of the graduate faculty. Lepp consistently demonstrates a comprehensive knowledge of diverse topics covered in her courses, including North American gender and legal history, sex work, human trafficking and feminist research methods.
Lepp has also been a driving force behind UNI 101, the free program for students who might not otherwise have access to university teaching. Her scholarly work in women's studies and gender issues continues to have a significant national and international impact, and she currently serves as national president of Women's and Gender Studies et Recherches Féministes.
Annalee's portrait will join those of two other Women's Studies winners of the Harry Hickman award: Debby Yaffe and Christine St. Peter. Does any other department at UVic have three Hickman award winners on that wall?
From the UVic Alumni Association website:
Since 1989, the UVic Alumni Association has been pleased to honour the outstanding level of teaching offered by the university's faculty and instructors. We are proud of our role in recognizing UVic teaching of the highest calibre.
In 2005, the award began to be granted in two categories: The Harry Hickman Alumni Award for Excellence in Teaching is for faculty members, artists-in-residence and librarians. The Gilian Sherwin Alumni Award for Excellence in Teaching is for sessional lecturers, lab instructors and senior lab instructors.
Harry Hickman had a distinguished career as a scholar, teacher, principal of Victoria College, acting president of the University of Victoria, and head of the Modern Languages and French departments. The Harry Hickman Building houses the university's Learning and Teaching Centre.
Gilian Sherwin was a senior lab instructor in the Geography department for 21 years. She was a supporter of better teaching at the university, an active member of the advisory committee of the Learning and Teaching Centre, and a regular participant in the training of teaching assistants.
Each award includes a $2,000-cash prize and photo portraits of award winners are displayed in the main stairwell of the McPherson Library.