Special Edition of SCL/ÉLC features Dr. Dean's article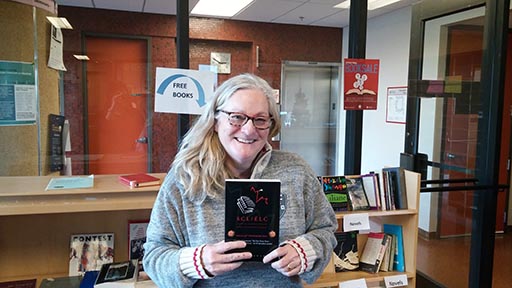 English Department instructor, Dr. Misao Dean, has been published in the special 40th Anniversary issue of SCL/ÉLC. Studies in Canadian Literature/Études en littérature canadienne (SCL/ÉLC) "is a biannual, bilingual journal devoted to the study of Canadian literature in English and French, and published at the University of New Brunswick in Fredericton. SCL/ÉLC is peer-reviewed, and welcomes submissions on all aspects of Canadian literature."
This year the journal celebrates its 40th anniversary, as its first publication was in 1976. Dr. Dean's article Canadianization, Colonialism, and Decolonization: Investigating the Legacy of "Seventies Nationalism" in the Robin Mathews Fonds is one of the headliners. 
Dr. Dean specializes in Canadian literature and writing so this publication is especially dear to her.