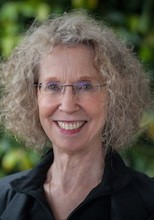 Dr. Elizabeth Banister, RN; R. Psych. is a Professor Emerita in the School of Nursing at the University of Victoria. Her research interests included adolescent sexual health and media literacy, sexual health education, knowledge translation, and qualitative research design (narrative inquiry, ethnography). Dr. Banister co-edited three books and published 35 peer-reviewed journal articles and 20 book chapters. She won the Anselm Strauss Award for Qualitative Family Research from the US National Council on Family Relations, and the Outstanding New Investigator Award from the Canadian Association of Nursing Research (CANR).
Dr. Banister served as Advisory Board Member for the Canadian Institutes of Health Research (CIHR) Institute of Gender and Health (IGH) for six years, and as a Professorial Research Fellow at the School of Nursing, Midwifery, and Health Practice at the Victoria University of Wellington, NZ for three years, where she subsequently served as Honorary Research Associate.
Currently, Dr. Banister maintains a private psychology practice in Victoria, BC.