Alumni and donors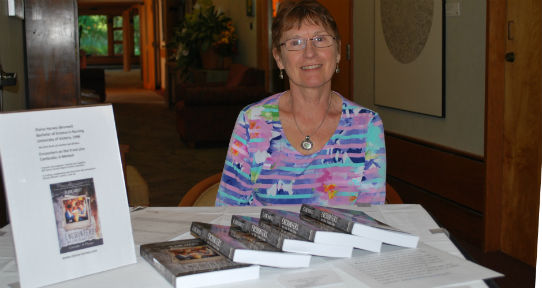 Whether it's been a few months or a few years since you've last been to campus, you'll always be a part of our family.
UVic Alumni Relations helps you stay connected through special events, information and opportunities tailored specifically to our graduates. There's a lot happening at your alma mater that you won't want to miss.
Your gifts make a difference
With your participation as a donor, we will continue to set new standards in teaching, research and community service.
Alumni stories
School of Nursing alumni, Elaine Harvey, publishes book on her experiences in Cambodia
Elaine Harvey graduated with a BSN from UVic in 1996. For the next fourteen years she worked at the Comox Valley Nursing Centre, then in 2010 moved back to Victoria. Over the course of a diverse career, she had three missions with the International Red Cross in Asia and Africa.
In 1980 Elaine worked in Cambodian refugee camps immediately after the fall of the brutal Khmer Rouge regime. In 2007 and 2009 she returned to Cambodia, volunteering in a rural orphanage and a city hospice. She met the people on the front lines - the human rights activists, the caregivers, and those who needed care, inspiring her to explore the challenges of service.
These experiences led to writing her first book of creative non-fiction, Encounters on the Front Line; Cambodia: A Memoir; published in 2015.