Elizabeth Borycki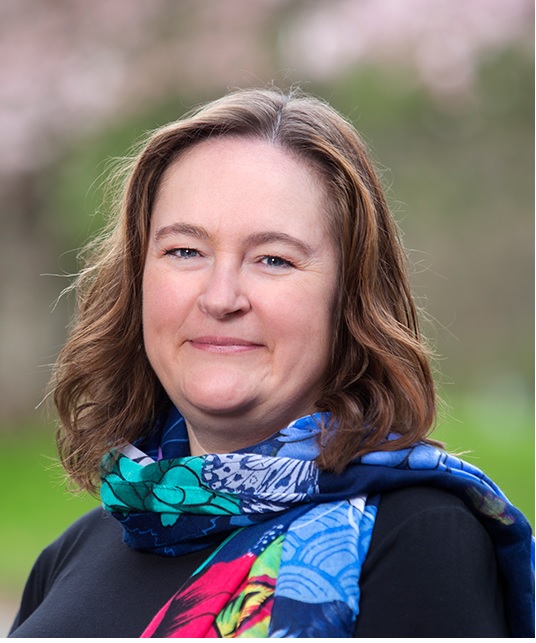 Position
Professor
Health Information Science
Contact
Credentials
RN, HBScN (Lakehead), MN (Manitoba), PhD (Toronto)
Area of expertise
Human Factors (Safety, Workflow and Usability); Design (User Interfaces, Heuristics and Guideline Development); Implementation Science (Technology Strategy, Implementation and Evaluation); Knowledge Management (Information Needs; Information Seeking; Decision Support Systems); Virtual Care (Mobile Health, Sensors, Medical Devices, Smart Homes, Telehealth); Data Science (Analytics, Dashboard Visualizations and AI); Clinical Informatics (ePrescribing, eMedRec, eMedication Administration Systems, Electronic Health Records); Nursing Informatics; Health Informatics (Professional Competency Development, Curriculum Design)
Elizabeth Borycki is a Professor in the School of Health Information Science at the University of Victoria, British Columbia, Canada. Elizabeth is also a Michael Smith Health Research BC Health Professional Investigator, and she currently directs the Global Laboratory for Digital Health Innovation.  In the field of health informatics, the focus of her research and publications has been on human factors as it relates to health technology safety, user interface design, workflow and technology implementation in hospital and virtual care environments.  She has published over 250 articles, 40 book chapters, and 10 edited books and her Google Scholar citations can be found
here
.
Elizabeth has served as Academic Representative for Canada for Digital Health Canada [formerly Canada's Health Informatics Association (2007-2013)], Vice President representing North America on the Board of Directors for the International Medical Informatics Association (IMIA) (2010-2013), and Vice President - Special Projects for IMIA (2016-2019). She founded and Chaired the IMIA Working Group focusing on Health Informatics for Patient Safety and she is currently the Chair of the IMIA Working group on Smart Homes and Ambient Assisted Living. 
Elizabeth has held several academic leadership roles at the University of Victoria including:  Director of the Social Dimensions of Health program (2016-2019), Director of the Health and Society program (2016-2019) and as a member of the University of Victoria Board of Governors (2017-2020).   In 2010 Elizabeth co-led the development of the first Double Masters Degree program in Canada in Nursing and Health Informatics.  She has also lead several academic curriculum updates at the undergraduate and graduate level. 
Elizabeth is a Fellow of the Canadian Academy Health Sciences Informatics, American Medical Informatics Association, and the International Academy of Health Sciences Informatics of IMIA. 
In 2017 she was voted one of the Top 10 Women in Digital Health by Digital Health Canada, and was recognized as one of the Top 100 Health Informatics Researchers by IMIA. In 2018 she received the Faculty of Human and Social Development Award for Teaching Excellence and Educational Leadership, Victoria, British Columbia, Canada.  In 2021 she was recognized as a pioneer in the field of health informatics by IMIA. 
Patient and health information technology safety

Health information technology quality, usability and workflow

Health information technology management

Health information technology strategy

Health information technology competencies for health and health informatics professionals

Mobile health

Home health

Telehealth

Wearable health technologies