HSD Strategic Plan 2022 - 2026
HSD STRATEGIC PLAN COMPLETED
Please join us in celebrating the completion of our Strategic Plan, recently approved by HSD's Faculty Council.
We are very proud of this Strategic Plan. It is a strong reflection of HSD's unique strengths and aspirations, and how we can build on these strengths and aspirations to create impact and meaningful change in our local and global communities.
We want to acknowledge with deep gratitude the hard work that all of HSD, collectively and individually, have put into this document.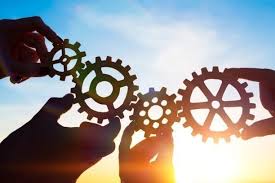 Adjusting to new realities
As we prepare to return to campus this fall, many wonder about going back to the way things were before the pandemic. HSD programs have been impacted by COVID-19 in step with the health and governance of our society.
This is a time of transition for HSD and, with our new Dean, a strategic plan can help guide us toward new shared goals. The planning process will also help us reflect on where we have been, where we are now and where we want to go to truly thrive as an academic community.
We respect that most of us are dealing with low energy, anxiety and fatigue from the impact of having to rapidly adjust to so much change in response to this pandemic. Our planning process is designed with these concerns in mind, offering all participants the space and support to energize and reconnect.
Applying a community-based model
Our process will reflect the values of reciprocity, equity, inclusion and collaboration. The HSD community will be asked to meaningfully engage in this planning process so that our many collective strengths are reflected within the plan.
The process begins with strategy sessions to inform the draft plan. The next step is developing a strategy cascade plan to prepare and manage the implemention of strategic goals. This way, the next steps will 'cascade' from the planning stage into the action stage as every academic unit and support centre helps bring the new strategies to life.
What will HSD gain?
Clear future direction and priorities for HSD.
Amplified impact of the work we do.
Enhanced student, staff and faculty experiences.
Recruitment of students, staff and faculty.
Stronger collective identity and reputation for collaboration.
Understanding of the skills and resources needed for HSD to thrive.
Phase 1: Research and Consultations        May to June 2021
Includes research and consultations to understand the HSD context including strengths, challenges, trends and opportunities.
Community consultations include conversations with HSD and community leaders. HSD students, staff, alumni and faculty will be consulted through a survey.
Input from that survey, interviews and research will inform the second phase of the strategy.
Phase 2: Develop our Strategy                   July to December 2021
Includes strategy sessions and workshops with working groups comprised of faculty champions  across HSD and the HSD Leadership Team to develop a draft plan.
Includes a focus group with the HSD Leadership Team to help ensure the plan reflects the diversity of perspectives across HSD and its commitment to the community.
HSD students, staff and faculty will be further engaged in strategic planning through a survey to provide feedback on the draft plan. 
Input from the strategy sessions, workshops and the survey results will be used to refine the draft plan that will be reviewed and approved by the HSD Faculty Council.
Phase 3: Prepare for Implementation        January to February 2022
A final strategy session will be arranged to finalize the plan with the HSD Leadership Team and faculty champions.
The strategic plan will include templates and resources for each academic unit to use in launching the plan within their own work area.
Phase 4: Launch HSD Strategic Plan           March 2022
The project ends in March. An implementation check-in will be done post-launch. 
HSD Leadership Team
The team will manage this project with the support of Impact Plus Consulting.
HSD Dean: Helga Hallgrímsdóttir, Chair
Associate Dean, Academic: Maureen Ryan
Associate Dean, Research: Charlotte Loppie
Faculty Lead Indigenous Plan: Sarah Wright Cardinal
Director, Administration: Penny Waterman
Strategic Planning Support: Sandy Kinnon
Academic Assistant - Associate Dean: Nadja Pearce
Acting Director, Child and Youth Care: Doris Kakuru
Director, Health Information Science: Andre Kushniruk
Director, Indigenous Governance: Devi Mucina
Acting Director, Nursing: Lenora Marcellus
Director, Public Health and Social Policy: Catherine Worthington
Director, School of Public Administration: Astrid Brousselle
Director, Social Work: Jacquie Green
Faculty Champions
This team of faculty champions will participate in strategy sessions to develop a draft plan. 
Faculty Lead Indigenous Plan: Nick Claxton
Public Health and Social Policy: Matthew Little
Public Administration: Evert Lindquist (Kim Speers, Rich Marcy)
Indigenous Governance: Hokulani Aikau, Marla Sampson
Nursing: Dzifa Dordunoo
Health Information Science: Elizabeth Borycki
Child and Youth Care: Jessica Ball
Social Work: Tracy Lavoie
Research Support Centre: Emma Stuart
Staff Representative: Gillian Cornwall
ISSC Representatives: Tracy Underwood, Shauna Underwood
About Impact Plus Consulting
Precious Ile, Partner and Consultant
Amarachi Nnah-Ogbonda, Partner and Consultant
Impact Plus is a social impact consulting firm on a mission to deliver greater impact within communities. Our strategy development and community engagement services cut across higher education, corporate, nonprofit and government organizations. We engage with purpose to help align your goals with people across all levels of your organization to build healthy, productive teams and communities.