Digital Fabrication Lab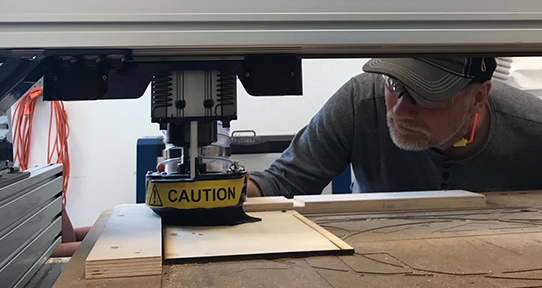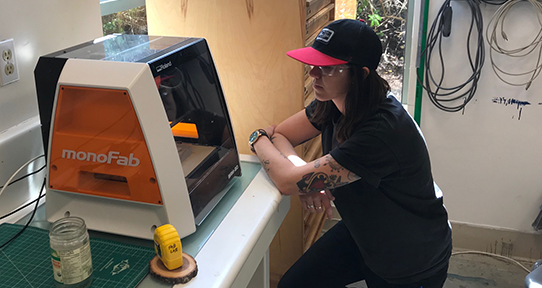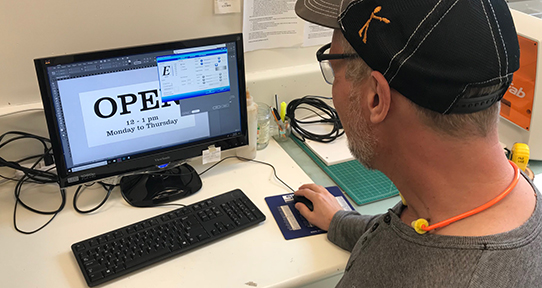 Our Digital Fabrication Lab (DFL) opened its doors in February 2015. Located in the Visual Arts building, the DFL represents a historic, first-of-its-kind partnership between the Departments of English and Visual Arts. Modeled on "makerspace" approaches to computer-aided manufacturing, it features an array of small-scale digital fabrication machinery, including a laser cutter, CNC miller, CNC router, structured-light 3D scanner, and 3D printer. 
As a research facility, for the past two years the DFL enabled our research team and collaborators to produce scholarship in fields such as media history, material culture studies, sculpture, and experimental art. The DFL's infrastructure was supported by the Canada Foundation for Innovation (CFI) and the British Columbia Knowledge Development Fund (BCKDF), with research support from the Social Sciences and Humanities Research Council (SSHRC). Our current proposal seeks to build on the success of this small-scale pilot project.  DFL enabled us to start working with this technology and begin the process of integrating this technology into our research.