Studios for Integrated Media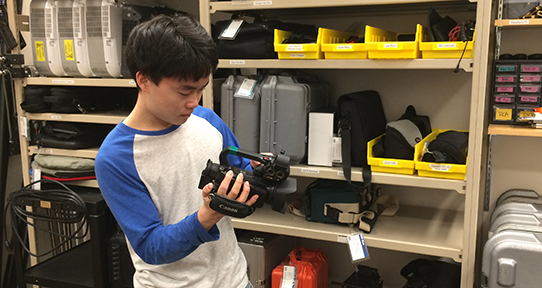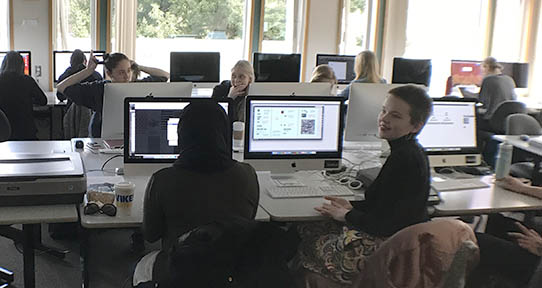 Our Studios for Integrated Media (SIM) offer over 10 different labs, facilities and resources to help Fine Arts students, faculty and staff work creatively in the digital environment — including two multipurpose computer classrooms, which are available for teaching, workshops and research in the Fine Arts building.
As well as offering a large-format printer, the SIM supports a wide range of creative software in our labs, all of which run exclusively in Mac OS X. All of our SIM computers share the same software, so our workstations are interchangeable and have access to a shared student network — you can simply store your work and then sit down at any computer to conitue.
We also offer three digital music studios — housed in the School of Music's MacLaurin building — which provide state-of-the-art workspaces for students and faculty to investigate, create and study music and music technology. (You can access these by permission of the School of Music.)
We also offer a large and fully stocked equipment room where students, faculty and staff may sign out digital still and video cameras, lighting and grip gear, audio recording equipment and much more. Learn more about our SIM labs.
Dedicated to the Fine Arts community
The SIM is available to the Fine Arts faculty and staff, and all students currently enrolled in at least one course or program in the Faculty of Fine Arts. Anyone who falls into these categories can use our equipment and facilities for free (except for printing). You can also book equipment online.