Anthony Tan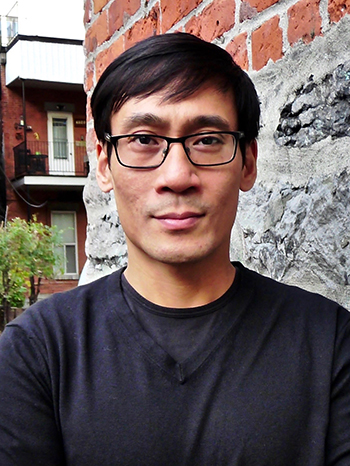 Position
Assistant Professor
Composition
Contact
Credentials
ARCT, BMus (Calgary), MMus (McGill), Meisterklasse (Hochschule für Musik Carl Maria von Weber, Dresden), PhD (McGill)
Area of expertise
Areas of research and creative activity
Concert music with or without electronics
Fixed, live, and interactive electronic music
Timbre theory
Integrated practices
Brief biography
Composer, pianist, and electronic musician Anthony Tan draws artistic influence from conceptual metaphors, an attention to the psychophysical experiences of sound, and a reflection on music's cultural context. Anthony completed his Ph.D. and M.Mus. from McGill University, the Meisterklasse from the Hochschule für Musik Carl Maria von Weber, Dresden, Germany, and B.Mus. from the University of Calgary. In 2016-17, Anthony was a fellow at the Radcliffe Institute for Advanced Study, Harvard University (RI'17). His teachers include Mark Andre, Franz Martin Olbrisch, John Rea, Stephen McAdams, Clemens Gadenstätter, Sean Ferguson, Chris Paul Harman, David Eagle, Allan Gordon Bell, and Hope Lee.
He has presented his music at major festivals including soundON (USA), Warsaw Autumn (Poland), Kontraklang (Germany), Tonlagen (Hellerau, Germany), Imatronic (ZKM, Germany), SMC Sound and Music Computing Conference (2014, Sweden), 2013 NYC electroacoustic festival (USA), ICMC - International Computer Music Conference (2009 Montreal, and 2010 New York), Matrix '10, '11, and '15 at the Experimental Studio (Germany), Domain Forget (Quebec), the IRCAM Computer Music workshops at Centre Acanthes (France), the National Arts Centre Composer's Program (Canada) and the Academie Internationale de Composition du Blanc-Mesnil (France).  Commissioned by numerous international ensembles, Anthony has collaborated with Ensemble Recherche, the Dresden Philharmonie, LUX:NM, Architek Percussion, Ensemble Contemporaine de Montréal, Les Cris de Paris, Ensemble Cairn, L'Orchestre de la Francophonie Canadienne, Le Nouvel Ensemble Moderne, the New Orford String Quartet, Turning Point Ensemble, and New Music Concerts Ensemble.
​Awards include the audience and jury prize from the ECM+ Generation 2014 tour, Stipendiums from the SWR Experimental Studio, the 2011 Giga-Hertz Förder Prize, the International Competition for live-electronics of the Hamburg Klangwerktage, and the Gold Medal in piano performance from the Royal Conservatory of Music. He previously served as Assistant Professor at the University of Colorado, Colorado Springs, and is currently Assistant Professor of Composition at the University of Victoria.
Selected compositions
Ways of Returning (2020)
String quartet and electronics
Quatuor Bozzini
Montréal
And/Or (2019)
Fourteen instruments and electronics
Turning Point Ensemble
Vancouver
An Overall Augmented Sense of Wellbeing (2017)
Piano, violin, saxophone, percussion and electronics
Hellqvist/Amaral/Hyde/Bierstone Project
Cambridge, USA
Horizontal and Vertical Forces II (2016)
Percussion quartet and electronics
Architek Percussion
Montréal
Un/divided (2015)
Voice, sextet and live electronics
Ensemble EXPERIMENTAL and SWR EXPERIMENTAL Studio
Freiburg, Germany
Ksana II (2014)
Large chamber ensemble
Ensemble Contemporaine de Montréal (ECM+)
Montréal
Ksana I (2014)
Orchestra
Dresden Philharmonie
Dresden, Germany
Observing the Ph(r)ase (2013)
Chamber ensemble of eight soloists
Ensemble Recherche
Freiburg, Germany
Selected writings
Tan, A. (2020). Appreciation vs. Appropriation of Cultural Musical Objects. In I CARE IF YOU LISTEN.
Tan, A. (2019). Reality Sounding: Annesley Black's "not thinking about the elephants." Circuit: musiques contemporaines, 29(3), 73-90.
Tan, A. (2019), Memory and Synchronicity: Two approaches to live-electronics. In Biró, D. P., Goldman, J., Heusinger, D., & Stratz, C. (Eds.) Live Electronics im/in the SWR Experimentalstudio (pp. 271 – 282). Wolke Verlag.
Tan, A. (2014, June). Timbre as Vertical Process: Attempting a Perceptually Informed Functionality of Timbre. In Electroacoustic Music Studies Network Conference (EMS14), Berlin, Germany.