Joseph Salem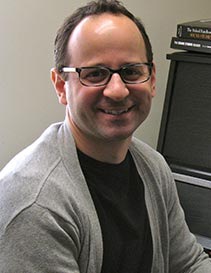 Position
Assistant Professor
Music History, Musicology, Theory
Credentials
BMus (Texas), MA (Wisconsin), PhD (Yale)
Contact
I have degrees in performance, music theory, and musicology, and my musical interests include core Western repertoires from 1750 to the present alongside interests in jazz, popular music, and electronic music. 
Recent publications combine archival sketch studies and music analysis with historiographical issues related to t he  music of Pierre Boulez. Past and current research expands outward to opera, electronic music, and non-notated musics to ask deeper questions about how music is produced and consumed in contemporary culture. 
My work as been published by Ashgate, Cambridge University Press, and Wesleyan University Press, as well as in leading journals including the Journal of the American Musicological Society, the Journal of Music Theory, Contemporary Music Review, and Music Theory Spectrum (forthcoming). I have multiple book projects in development, including a biography of Pierre Boulez and a new project on the Grammy Award-winning band The National.

My classes tend to combine surveys of twentieth-century music with deeper questions related to the intersection of music, sound studies, and critical theory. I teach core courses for both undergraduate and graduate students. I am most interested in advising students on projects that include post-1750 repertoires with extra-musical issues related to the creative process or music's varied functions in society.  

I am also deeply engaged with curriculum development. I invite students to come to UVic to study music (plus), utilizing the flexibility of our joint programs with computer science and music technology, our powerful relationships with other disciplines in Sound Studies, Engineering, Anthropology, and English, and our other collaborative efforts with Pacific Opera Victoria, Open Space, and other venues across the city of Victoria.