Arthur Rowe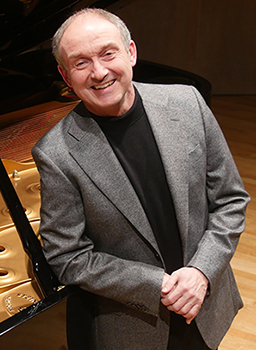 Position
Professor
Piano
Contact
Credentials
Area of expertise
Biography
Canadian pianist and Steinway Artist Arthur Rowe is a critically acclaimed recitalist, soloist with orchestra and chamber musician. Following a New York solo recital, The New York Times wrote: "The Canadian pianist Arthur Rowe made an immediate and positive impression...before eight bars had gone by, one knew he was capable of vigor without heaviness, energy without excess of drive. It was first-rate playing: a kind of execution tinglingly alive to the shape and contribution of each phrase." Reviewing a solo recital in London England, The London Times spoke of his "unusual clarity of articulation," and "poetry of expression," and David Burge, writing in The San Diego Tribune said, "Rowe is a marvelous pianist...even when he is pushed to the limit by extreme virtuosic demands...he can concentrate all of his considerable talents on vital matters of phrasing, tone and ensemble."
Arthur Rowe has recorded with various artists for the Crystal, ebs, Innova, GM and Fanfare labels. In 2007, he released an all-Schubert recording on the Centaur label (available on iTunes). Fanfare magazine's review says, "Rowe's reading (of the posthumous B-flat Sonata) is one of the most beautiful I have heard...The D. 899 Impromptus are equally impressive...his purling right-hand runs recall Schnabel's velvety sound...every harmonic change is underscored by a delicate nuance of color change. This kind of expression cannot be taught; it is in the bloodstream and the soul."
A highly respected chamber musician, Mr. Rowe regularly collaborates with artists and chamber ensembles across North America. He has been a guest artist at summer festivals in Blossom, Interlochen, Niagara, Santa Fe and Seattle, as well as in France, New Zealand, and Yugoslavia. In 2004 The Harrington String Quartet joined forces with Arthur Rowe and William Preucil in New York for a performance of the Chausson Concerto for Violin, Piano and String Quartet, which was reviewed by Harris Goldsmith as a "reading that rivaled the benchmark recordings by Franzescatti/Casadesus/Pascal, and Heifetz/Sanroma/New Arts."
Other performances this season include concerts with the Dover, Rolston and Penderecki Quartets. In 2020, Arthur Rowe and Jonathan Crow, Concertmaster of the Toronto Symphony, will perform all 10 Beethoven violin sonatas as part of the Beethoven celebrations. In addition to his performing activities, Arthur Rowe is the Artistic Director of both the Victoria Summer Music Festival, and The Jeffery Concerts in London Ontario.
Having previously held positions at the University of Iowa and the University of Western Ontario, Arthur Rowe is Professor of Piano at the University of Victoria, where he has also served as Acting Director of the School of Music and Acting Associate Dean of Fine Arts.
Recent reviews
Webpages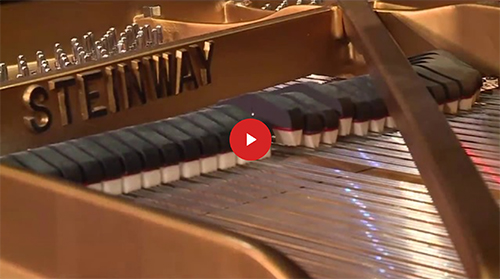 Arthur Rowe is featured on CHEK TV ahead of the School of Music's 12th anniversary Steinway Celebration in January 2020.