Sharon Stanis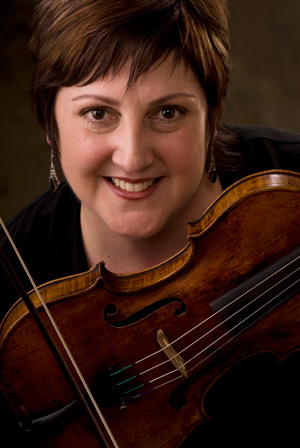 Position
Professor Emerita
Contact
Credentials
Area of expertise
Violin, String Chamber Music
Brief biography
Sharon Stanis has a multi-faceted career as a chamber musician, soloist, and educator. As a co-founder of the Lafayette String Quartet, she has toured extensively in North America and Europe. The quartet garnered prizes from the Fischoff Chamber Music Competition and the Portsmouth (England) International String Quartet Competition. 
Ms. Stanis has appeared as soloist with the Victoria Symphony and the Palm Court Orchestra; and has served as concertmaster of the Victoria Symphony in the Summer Festival Series. At Basses Loaded IV, Ms. Stanis performed the Bottesini Grand Duo with Gary Karr. In addition to being a member of the Galiano and Aventa Ensembles, she is a frequent guest artist on the Eine Kleine Summer Music Series. 
A dedicated and enthusiastic teacher, Ms. Stanis was an Artist-in-Residence at the University of Victoria, where she taught violin and coaches chamber music. She adjudicates numerous festivals across Canada, enjoys giving master classes throughout North America, and has coached the violinists of the Victoria Youth Orchestra. She served as an associate instructor in the music history department at Indiana University. 
Before coming to Victoria, Ms. Stanis was a member of the Renaissance City Chamber Players, and on faculty at Oakland University and The Institute of Music and Dance in Detroit. 
Originally from Cleveland, Ohio, Ms. Stanis studied with Linda and David Cerone, Gary Kosloski, Henryk Kowalski, and Peter Salaff. She received her BM and MM from Indiana University, where she coached with Rostislav Dubinsky who was integral in the formation of the Lafayette String Quartet. Other coaches include members of the Cleveland, Alban Berg, and Amadeus Quartets. 
In addition to the seven compact discs recorded with the Lafayette Quartet, Ms. Stanis has recorded the Murray Adaskin Second Violin Sonata, the John Mills-Cockell Concerto of Deliverance, and the soundtrack of Criminal Acts by Tobin Stokes. She is the violinist in the theme music from the television show Bob and Margaret, composed by Patrick Godfrey.