Sam Liu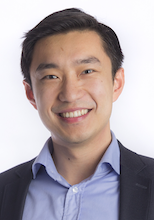 Position
Assistant Professor
Credentials
Contact
Office: MCK 124
Description
Dr Sam Liu's research focuses on two main areas: 1) developing and evaluating the effectiveness of digital communication technology (e.g. Internet, mobile phones, social media) to help individuals prevent chronic diseases, 2) finding innovative ways to monitor and predict behaviours and health outcomes using big data in order to better target and personalize digital health interventions.
Research interests
Chronic disease prevention and management
eHealth/mHealth
Big Data and health surveillance
Physical activity
Health Promotion
Selected publications
Liu, S., Young, D. E. A survey of social media data analysis for physical activity surveillance. Journal of Forensic and Legal Medicine (In press) DOI: http://dx.doi.org/10.1016/j.jflm.2016.10.019

Liu, S., Smith, J., Yu, DJ., Zhu, M., Rasin, A. Young, SD. Methods of using social media technologies to monitor levels of perceived stress and emotional state in college students. Journal of Medicine and Internet Research (In Press)

Liu, S., Brooks, D., Thomas, S., Eysenbache, G., Nolan, R. Lifesource XL-18 (2015) Pedometer for Measuring Steps under Controlled and Free-living Conditions. Journal of Sports Science.  33(10):1001-6. DOI:10.1080/02640414.2014.981847

Liu, S., Hodgson, C., Zbib, A., Payne, A., Nolan, R. The Effectiveness of Loyalty Rewards to Promote the Use of a Heart Health e-Platform. (2014) Journal of Medicine and Internet Research 16( 7)e163. doi: 10.2196/jmir.3458.
Liu, S., Dunford, SD., Yvonne WL., Brooks, D., Thomas, SG., Eysenbach, G., Nolan, RP. (2013). Reducing blood pressure using internet-based interventions: a meta-analysis. Canadian Journal of Cardiology,29(5):613-21.
Nolan, R.P., Liu, S.,Feldman, R., Dawes, M. et al. (2013). Reducing risk with e-based support for adherence to lifestyle change in hypertension (REACH): Protocol for a multi-centered randomized controlled trial. British Medical Journal Open, 3:e003547