UVic welcomes new biomedical director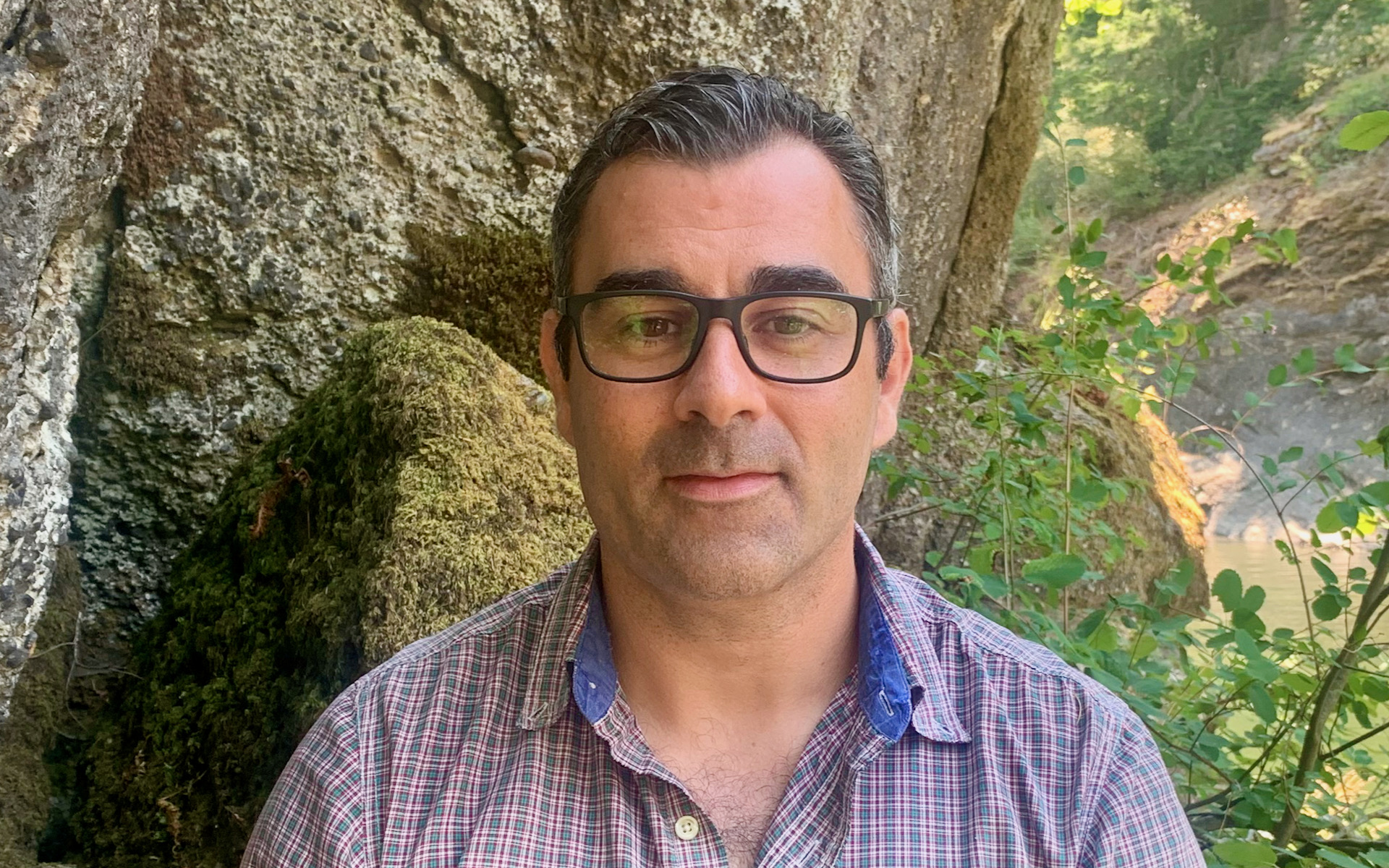 2021 July – A researcher who has collaborated with professional sport leagues and the military on projects related to protective equipment and injury mechanics is the new director of UVic's Biomedical Engineering Program.
Chris Dennison joins UVic following eight years at the University of Alberta, where he was an associate professor and, for five years, director of the biomedical engineering undergraduate program based in mechanical engineering.
Dennison is certainly no stranger to UVic. He completed his Master and PhD in Mechanical Engineering and Biomedical Instrumentation here from 2007 to 2011.
"My training at UVic in the area of biomedical instrumentation was a catalyst to future work studying traumatic injury and protective gear, and was central in the trajectory of my group's research, leading to long-lasting collaborative relationships both nationally and internationally," said Dennison.
"This training set a path for a challenging and fruitful career that I'm excited to continue at UVic."
Dennison's research is in injury biomechanics and instrumentation, with an emphasis on studies in human subjects and the development of laboratory instruments (test dummies) to study injury. Examples include studying impact exposure in athletes and the development of physical models of the human neck and head.
Dennison is a former Tier 2 Canada Research Chair in Biomedical Instrumentation, a member of the scientific review committee of the International Research Council on the Biomechanics of Injury, and a past recipient of numerous awards, including a Discovery Award from the Banting Research Foundation.
He replaces Stephanie Willerth, who was acting program director for the past three years.
At UVic, biomedical engineering is an interdisciplinary undergraduate program offered by both the Department of Mechanical Engineering and the Department of Electrical and Computer Engineering. In addition to his role as director, Dennison will be an associate professor in the mechanical engineering department.
2021Jul08 AT