Provost's Advocacy & Activism Award
The University of Victoria acknowledges the presence of dedicated advocates and activists within our community. These individuals address systemic or institutionalized barriers as champions for others. Recognition from others, including the provision of resources, is crucial to fostering an environment that supports and natures these individuals or groups and their activism. These inaugural awards are open to current students, faculty or staff, and alumni who demonstrate dedication to the advancement of social equity through advocacy and activism.
2017 Award Recipients
Macayla is a fourth year undergraduate student in the departments of Psychology and Indigenous Studies. With a friend, she established Saanich Parks and Recreation's first safe weekly drop-in pace for LGBTQ youth in 2015 and has maintained it since. Through Macayla's facilitation, this space has engaged in regular celebrations and parties, resource-sharing, discussion, and attendance to major events such as the Victoria Pride Parade. Macayla has also worked to support LGBTQ students at UVic, through peer support and safer space coordination with UVic Pride and as a facilitators for the UVic Asexual/Aromantic Caucus. Much of Macayla's work has also been focused around supporting students and youth with disabilities – as an invigilator for the Disability Resource Centre at Camosun College, and in volunteering with Best Buddies UVic, Lifetime Networks Victoria and Operation Trackshoes.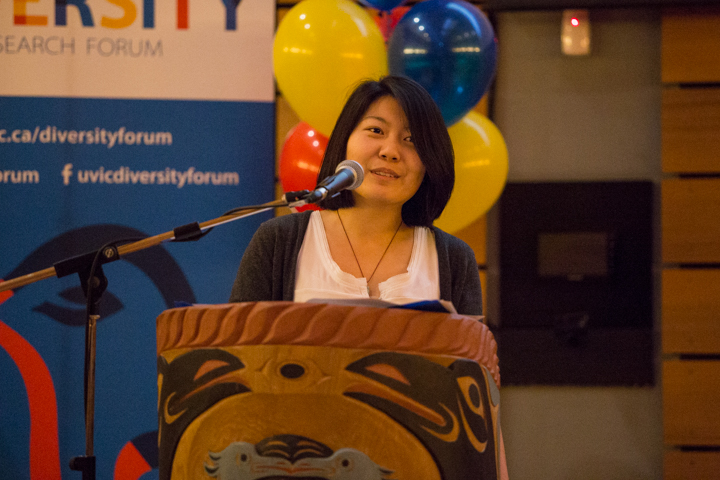 School of Social Work

Dr. Jeannine Carriere is a tireless advocate for Indigenous students and Métis people. As a professor in the School of Social Work Jeannine promotes equity and inclusion in all of her actions on campus and beyond. Dr. Carriere has just completed the first book on Métis Child Welfare in Canada (with Cathy Richardson) which will be published next month. Her decades of Métis scholarship, research, teaching and mentorship have resulted in the federal government recognizing Métis status for the first time. In all of her work, Dr. Carriere pushes for positive change in support of Indigenous peoples, Indigenous child adoption and Indigenous leadership within the University.