Biographies - Board of Governors
Daphne Corbett, Chair
Order-in-council appointee
Daphne Corbett received her Bachelor of Arts degree from the University of Victoria in 1970. She is a former member of the Certified Management Accountants of British Columbia with over 20 years' experience in the financial industry. From 1981 to 2003, Ms. Corbett worked in senior and executive positions with HSBC Bank including Head of Audit Canada, Head of Audit Latin America with HSBC Brazil, Senior Vice President BC Region, and Senior Vice President and Business Manager Wealth and Tax Advisory Services Inc in San Francisco. She served as a Director of Emergency Communications for Southwest British Columbia Incorporated for seven years and as its Chair from 2008 to 2010. She has been an Independent Director of Pulse Seismic Inc, a TSX listed company, since June 2004 and is Chair of its Audit Committee. Ms. Corbett was previously a director on the boards of the Royal B.C. Museum, chairing its Finance Committee, the Pacific Salmon Foundation and the Arts Club Theatre of Vancouver.
Beverly Van Ruyven, Vice-chair
Order-in-council appointee
Beverly Van Ruyven holds a BA from the University of Victoria and completed the Executive Management Program at the Richard Ivey School of Business at the University of Western Ontario. She was the Deputy CEO and Executive Vice President, Customer Care and Conservation at BC Hydro, retiring from that position in 2011. Prior to her 15 years with the utility she held several senior management roles at Canada Post. Ms Van Ruyven is the past Chair of the Western Energy Institute and has served on the boards of Accenture Business Services for Utilities, Fraser Basin Council, Downs Syndrome Research Foundation, Science World and was a member of the Vancouver Board of Trade Women's Leadership Circle. In 2009 and 2010 she was named as one of Canada's Most Powerful Women – Top 100. She currently serves on the boards of Ocean Networks Canada and InnerChange Foundation. She served on the board of the university from November 2009 to November 2015; her current appointment, effective November 2016, is until July 2018.
Shelagh Rogers
Chancellor
Shelagh Rogers, OC, became the University of Victoria's 11th chancellor on January 1, 2015
A veteran broadcast-journalist, Shelagh Rogers is the host and a producer of The Next Chapter, an award-winning CBC Radio program devoted to writing in Canada. In 2011, she received an Order of Canada for promoting Canadian culture and for advocacy in mental health, adult literacy and reconciliation. That same year, she was named an Honorary Witness for the Truth and Reconciliation Commission of Canada. She is the co-editor of Speaking My Truth: Reflections on Reconciliation and Residential School, Reconciliation and the Way Forward and Speaking My Truth: A Journey to Reconciliation. She was also given the Achievement in the Aboriginal Community award by Native Counselling Services of Alberta. She holds honorary doctorates from six universities, and is the inaugural recipient of the Margaret Trudeau Award for Mental Health Advocacy. Shelagh is proud to be the Chancellor of the University of Victoria.
Jamie Cassels
President and Vice-Chancellor
Jamie Cassels, QC is the University of Victoria's President and Vice-Chancellor. He was Dean of UVic Law from 1999 to 2001 and from 2001 to 2010 served as UVic's Vice-President Academic and Provost. Prof. Cassels is a renowned and dedicated scholar, teacher and educational leader. He has received numerous awards, including a 3M National Teaching Fellowship. Additionally, Prof. Cassels is a member of the Bar of British Columbia and has frequently been asked for legal advice and guidance on issues of public importance. He holds a BA in law and philosophy from Carleton University, an LLB (bachelor of law) from the University of Western Ontario and an LLM (master of law) from Columbia University.
Merle Alexander
Order-in-council appointee
Merle Alexander is a partner with Miller Titerle + Co. Alexander practices Indigenous resource law, focusing on Indigenous sustainable development. Active within his community, Alexander is a former director and president of the Vancouver Native Housing Society Foundation, has served as the chief negotiator for a UN Indigenous Caucus and was also a director and president of the Vancouver Child Family Services Society. He is a recipient of Business in Vancouver's 2009 "Top Forty Under 40" award and a UVic Distinguished Alumni Award. Alexander holds a Bachelor of Arts and Bachelor of Laws from the University of Victoria.
Rizwan Bashir
Elected staff member
Rizwan Bashir is the elected non-faculty employee on the Board of Governors. Rizwan joined University of Victoria in 2007 as a Programmer Analyst and he is currently employed as Manager, Production and Technical Support services in University Systems managing University's enterprise software systems and applications. The Convocation elected Rizwan to UVic Senate in 2015 where he has acquired an extensive knowledge of the University's vision, mission, and strategies. In addition to a Bachelor of Computer Science degree, Rizwan holds a Masters Certificate in Project Management, a Project Management Professional credential and an Executive Leadership certificate.
Elizabeth Borycki
Elected faculty member
Elizabeth Borycki is the director of the social dimensions of health and health and society programs in the Office of Interdisciplinary Studies, and a full professor in the School of Health Information Science at the University of Victoria.  Borycki's work is respected by her colleagues and highly cited internationally in the field of health informatics. She has published over 180 articles, book chapters and several books focusing on health information technology.  Borycki has held numerous academic leadership roles internationally.  She was appointed academic representative for Digital Health Canada (2007-2013) and vice-president representing North America on the board of directors for the International Medical Informatics Association (IMIA) (2010–2013).  Borycki is currently serving on the board of directors of IMIA as vice-president – special projects, where she is using her expertise to promote accreditation of medical and health informatics education globally. Her research and publications have led to her being elected to the IMIA Academy of Health Sciences Informatics as one of the top 100 health informatics researchers in the world.  She has also been appointed to the American College of Medical Informatics for her contributions to the fields of biomedical and health informatics, and in 2017 she was named one of the top 10 Women in Digital Health by Digital Health Canada.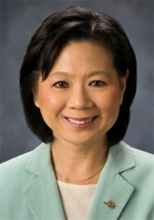 Ida Chong
Order-in-council appointee
Ida Chong first entered public life as a municipal councilor in Saanich (1993-1996), and director at the Capital Regional District (1995-1996). Most recently, she served as MLA representing the constituency of Oak Bay-Gordon Head (1996-2013). She has been minister responsible for ten different portfolios including Aboriginal Relations and Reconciliation; Community, Sport and Cultural Development; Science and Universities; Healthy Living and Sport; Advanced Education; Minister responsible for the Asia-Pacific Initiative, Seniors and Womens Issues. In addition to her role as Minister she served on the Cabinet Committee for Climate Action and 12 years on BC's Treasury Board. A professional accountant, she is a fellow of the Certified General Accountants Association. Ms. Chong was recently awarded a Life Membership with the Certified General Accountants Association of BC. For nearly 20 years, she was senior partner in a practice based in Saanich catering to small and medium-sized enterprises.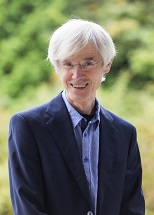 Peter Driessen
Elected faculty member
Peter Driessen was first appointed at UVic in 1985, and is currently Professor in Engineering with cross-appointments in Music and Computer Science. He spent 10 years part-time at AT&T Bell Laboratories in New Jersey and 5 years working for technology companies in Vancouver. His teaching and research interests include music technology, sound recording, wireless communications, radiowave propagation, signal processing and multimedia.  He has over 100 publications and 15 patents, and holds research funding from several granting councils.  He has initiated several interdisciplinary undergraduate programs and options, including a business option in Engineering and a combined degree program in Music and Computer Science. He also serves on the University Senate.  He has undertaken professional development in Governance via the Institute of Corporate Directors.   He also serves on the Board of the Victoria Conservatory of Music and chairs its Artistic and Academic Committee.   He holds a B.Sc and Ph.D from the University of British Columbia.
David Eso
Elected graduate student member
David Eso is an editor, writer, and PhD candidate in the Department of English, who researches the cultural activities and contributions of Canadian poets during "the long 1970s." His SSHRC-Bombardier-supported doctoral thesis concerns two literary clubs founded in Fredericton, New Brunswick, by poet Alden Nowlan: an International Flat Earth Society and a group seeking restoration of the Stuart Monarchy. This work combines cultural studies, history, literary criticism, and archival research. Eso serves on the editorial board for UVic's Malahat Review and publishes his own academic/creative writing as well as forgotten works from archives.
Kate Fairley
Elected undergraduate student member
Kate Fairley is an economics student completing a BSc in the Department of Social Sciences. Having grown up in an Indigenous community, she is skilled at understanding and appreciating diverse cultures and backgrounds, and working for the Chilliwack School of Performing Arts, she had the privilege of working with youth from diverse cultural backgrounds. These experiences allowed her to develop an appreciation for diversity and skills in child and youth care.
Over the last few years, she has discovered a passion for organisation, leadership, and mentorship. In her hometown, she was a founding member and co-chair of the Sardis Student Forum: a group that advocated for students to the school administration. She gained skills in constructive discussion and working with rather than against administrative bodies to successfully attain goals.
Further to this, she has worked extensively in the non-profit sector. This year, she worked with the Sierra Club of British Columbia Foundation, an environmental non-profit, and she also served as a Director-at-Large on the board of the UVSS. Through both of these roles, she gained skills in organisation, leadership, and creative problem-solving.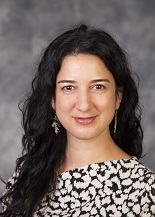 Kasari Govender
Order-in-council appointee
Kasari Govender is the Executive Director of West Coast Women's Legal Education & Action Fund (West Coast LEAF) and the founding president of Rise Women's Legal Centre. She was previously an adjunct professor of law at the University of British Columbia. She has acted as co-chair for the Coalition for Public Legal Services and co-treasurer for Pivot Legal Society. She has appeared as counsel in multiple constitutional, human rights and public interest cases involving equality rights before every level of court in British Columbia and the Supreme Court of Canada. Govender holds a graduate degree in law from the University of Oxford, a Bachelor of Laws from the University of Victoria, and a Bachelor of Arts from the University of Toronto.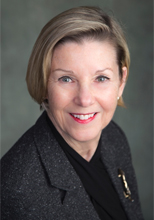 Cathy Whitehead McIntyre
Order-in-council appointee
Cathy Whitehead McIntyre is Principal of Strategic Initiatives, a Victoria marketing research firm. Her background includes more than 25 years of sales, marketing and communications management experience, and more than 15 years of board service. A Chartered Director (CDir), Ms. McIntyre currently serves on the Boards of Directors of First West Credit Union, Peninsula Co-op, CADTH, the Victoria Hospitals Foundation and the Canadian Arthritis Society. She is a former director of the United Way of Greater Victoria, the United Way of Canada and the CMA Society of BC, among others. She is a past President of the UVic Alumni Association and recently completed a three-year term as a Convocation Senator on UVic's academic Senate. She was acknowledged as one of UVic's "50 Alumni Who Made a Difference" in 2013 and received the Queen's Diamond Jubilee Medal in 2012.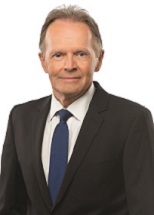 Michael Mitchell
Order-in-council appointee
Michael Mitchell holds a BA and a Juris Doctor from the University of Victoria and a Master of Laws from the University of London. Mr. Mitchell is a lawyer in the Vancouver office of law firm McCarthy Tetrault LLP. As a senior member of the firm's national construction group, he advises on projects relating to power generation, rail and port development, public and private building structures and transportation and utility infrastructure facilities. His practice includes negotiating commercial and construction contracts and resolving project related disputes. His community participation has included organizing and coaching youth soccer and basketball and volunteering through Access Pro Bono as a clinic lawyer.
David Zussman
Order-in-council appointee
David Zussman has held executive positions in academia, government and the not for profit sector.  In academia, he held the Jarislowsky Chair in Public Sector Management at the University of Ottawa and served as Dean of the Telfer Faculty of Management and Director of the Graduate School of Public and International Affairs at that university. Prior to that, he was a professor in the School of Public Administration at UVic.
In the not for profit sector, David was President of the Public Policy Forum and in government he was Assistant Secretary to the federal Cabinet for Machinery of Government and served as Commissioner of the Public Service. 
David has authored many articles in refereed journals, published a number of books in Canadian public administration and has had a regular public policy column in the Ottawa Citizen and Canadian Government Executive. Currently, David serves as the Chair of the Board of Directors of the Canadian Centre for Ethics in Sports and is a member of the Environment Canada audit committee. He is also President Emeritus of the Public Policy Forum, an adjunct professor at the School of Public Administration at UVic and Senior Fellow at the Graduate School of Public and International Affairs at the University of Ottawa.