Fantasia Fair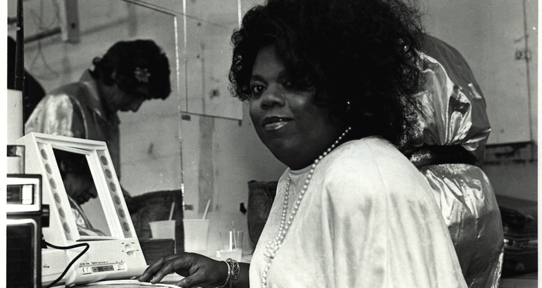 Materials from Fantasia Fair are a part of The Rikki Swin Collection.  
A brief history of Fantasia Fair
(adapted from the 2015 Fantasia Fair Program Guide)
Fantasia Fair started in 1975 in Provincetown, Massachusetts, to provide cross-dressers and transsexuals an opportunity to learn about themselves in an open, socially tolerant environment. In the intervening years, Fantasia Fair progressed from a holiday experience for the crossdressing community to a mix of practical, social, and educational opportunities designed to enhance personal growth and awareness of one's own gender expression.
ln the first years, the Fair was guided by Ariadne Kane, Betty Ann Lind, and several others from "The Cherrystones," a trans support group from Boston. To help facilitate the Fair, the "Outreach Institute for Gender studies" was established by Ari Kane in 1976. The Fair was part of the programs offered by this foundation.
Events during these very early Fairs were a combination of workshops geared towards the needs of cross-dressers and social events where Fair-goers could practice what they were learning in the workshops. Workshops covered topics such as voice modulation, scarf tying, beauty and makeup. Additional symposia were held in conjunction with the Unitarian Universalist Church with the primary purpose being to educate the public.
Nearly since its inception, Fantasia Fair has honored the spouses, partners, and families of trans people. These early programs stressed the importance of communications between partners and fostering growth of couples. By 1980, Fantasia Fair was garnering national attention with an article in Playboy magazine and served as a model for trans events ail over the world.
By the mid-1980s, the accent of workshops was changing to personal development. The Fair became more than a vacation and more than a conference, with people coming from as far away as South America and Europe. In addition to such notables as Virginia Prince and Holly Boswell, the Fair attracted many leaders in the trans community: Andrea Susan Malick hosted the Fashion Show, Sandra Cole presented seminars on personal growth, Mariette Pathy-Allen showcased her photography of the trans community.
From the 1990s onward, the Fair was not only attended by heterosexual male cross-dressers. Transsexual women participated in considerable numbers as well as male cross-dressers who identified as gay or bisexual. Trans men and intersex individuals attended more and more frequently and Fantasia Fair regularly drew partners and significant others.
Fantasia holdings, 1974-2001
Correspondence
Program guides
Registration records
Audio tapes
Photographs
Newsletters
Advertisers' records
Financial records
Evaluation forms
Press coverage
Videotapes of awards banquets, fashion shows, Fantasia Fair follies, speakers' presentations
How-to videos