Campus community garden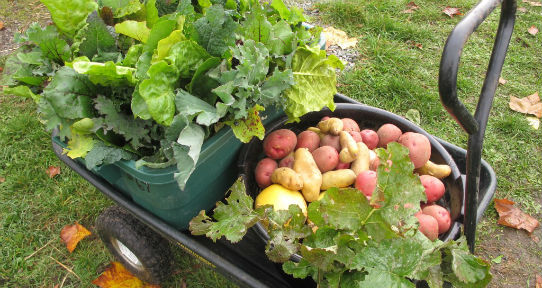 Help grow a food secure future
The Campus Community Garden is a UVSS constituency group that manages the urban agriculture space on campus, with practical support from Facilities Management and the Office of Campus Planning and Sustainability.
The garden is located off of McKenzie Avenue across from the athletic fields. 
There are 90 plots at the gardens, including individual allotment gardens, communal "giving gardens," for volunteers and food bank donations and garden plots used by advocacy groups and classes.
Plots are available for current UVic students, faculty and staff. Learn more about plot rentership athe CCG's Renting a Plot page.
Work parties are held every week. Members can come and work on their individual plots in the company of other gardeners, or help out with the communal tasks and the giving gardens.
Workshops on gardening and food related topics are held throughout the year.
Contact