Outdoor space bookings - students
Indoor space bookings can be made through the Office of the Registrar.
Outdoor space booking currently on hold
Outdoor space booking requests are currently on hold until we have further guidance and protocols to help us ensure safety at outdoor campus events. Please check back after September 30th for further updates.

The purpose of the Booking of Outdoor Space by Students policy is to:
establish consistent practices for the booking of outdoor space by student groups at the university,
maintain the safety of the university community and protect university property,
help ensure that university activities are not interrupted by outdoor events, and
help ensure that approved outdoor events are conducted in a responsible manner in accordance with related university policies and procedures.
Booking requests must be submitted a minimum of 10 business days in advance of your event. Please note that in some cases, we may require up to 15 business days' notice in order to confirm your booking. These timeframes depend on the nature of the event and the level of University coordination required. For more information or to discuss required notice periods, please contact eventassist@uvic.ca.
You will be notified by email when your request has been processed.
Only students that are designated signing authoritys for student-led groups may submit outdoor space booking requests for activities related to the student groups' purpose and/or constitution. Groups that may book space include:
Due to institutional priorities and to ensure all groups can access bookable outdoor spaces please note that:
outdoor space will not be available for bookings on certain dates due to university-sanctioned events, during exam periods or during convocations,
the university may limit the frequency and length of bookings available to each student group,
in the event of unforeseen circumstances, the university may cancel the booking without notice, and
all outdoor space bookings covered by this policy must be held between the hours of 6:00 a.m. and 6:00 pm, unless specific approval is obtained.
The university Petch Fountain and the Central Quad green space are the designated spaces for most student outdoor space bookings. Student Group requests to book other outdoor spaces on campus will be considered on a case-by-case basis in accordance with this and other applicable policies.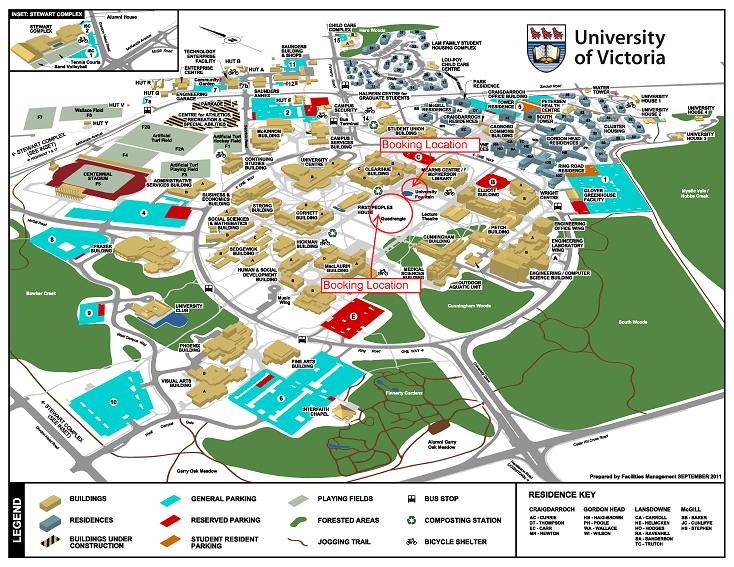 The following are some of the key general conditions related to the booking and use of outdoor space on campus by student groups. For full details please refer to the policy.
All food served must be prepared and delivered by University Food Services unless an exception is applied for in advance and has been approved.
Signs, tickets, brochures, social media or other forms of messaging related to the outdoor space booking must not advertise liquor, liquor consumption, pubs, bars, or lounges.
Signage, advertising or promotional materials related to the outdoor space booking shall be in accordance with applicable university policies including but not limited to the university:
Outdoor space bookings are subject to sound restrictions that will be evaluated during the approval process. Amplification is normally only approved for major university sanctioned events.
Usage of outdoor space that contravenes this or other policies will be removed from the area.
The student group is responsible for arranging all additional university services (e.g., electricity, water, janitorial, etc) for the outdoor space booking, and arranging all related logistics and payment of all applicable fees. Once your booking is approved you can contact Facilities Management.
Only furniture designated for outdoor space use by the university may be used during outdoor space bookings. If you require the use of tables, you will need to bring your own or make a request in advance with the UVSS general office.
Commercial vendors or materials advertising commercial services or businesses are not permitted unless authorized by the university's Corporate Relations department or another appropriate authority within the university.
The student group will designate a primary contact for the booking who must:

provide contact information as part of the booking request,
be in attendance for the duration of the booking,
ensure space booked is left in a clean manner with no damage to the area, and
be responsible for the removal of all recycling, garbage and equipment upon completion of the booking.
---