Sustainability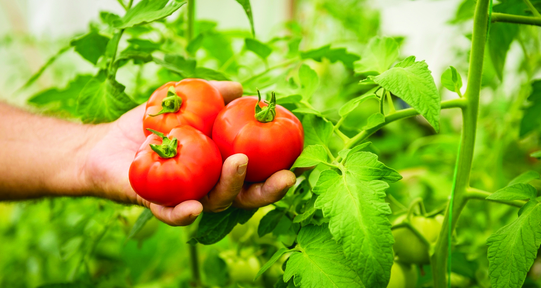 Our long-term committment
University Food Services has long been a leader in environmental stewardship, setting examples of sustainability – such as recycling and local food purchasing – long before such practices were widespread. For nearly two decades our focus has been on looking at new ways to incorporate sustainable practices into our food service delivery.
Our mission
Our mission is to be an institutional model of sustainability, leading the way through our innovative local purchasing initiatives and sustainable practices. We will demonstrate this commitment through purchasing and operational practices that minimize our carbon footprint, and by providing high quality, ethically sourced, nutritious and diverse food options that sustain the health and wellbeing of our community.
Local purchasing, global citizenship
At UVic we choose to buy local whenever possible and have become a model for other organizations, such as the District of Saanich, in developing local food purchasing policies. Roughly half of the food we serve in our dining facilities is locally sourced.
We also make it a priority to purchase ethically traded food and beverages. We've been selling 100% Fair Trade Canterbury coffee since 2007, and became the first "Beyond Fair Trade" campus in 2011 with the introduction of Doi Chaang Coffee at UVic.
Sustainability Initiatives
We offer a wide selection of local, organic and sustainably grown foods – roughly half is locally sourced, with 28 of our 32 food suppliers being from Vancouver Island or Vancouver.
One hundred per cent of baked goods originate on the island, from well-known sources.
Over half the vegetables are grown on the Island and supplied in season as is almost 40 per cent of the meat, including up to 1,200 chicken portions every day.
Specialty cheeses come from Little Qualicum Cheeseworks Ltd, or Natural Pastures in the Comox Valley.
We serve 100 per cent BC wild caught salmon.
Our emphasis on buying local has helped UVic reduce its carbon footprint by decreasing transportation and delivery needs.
We purchase 100 per cent free-run eggs and are working with local farmers to bring more SPCA certified meats and cheeses to campus.
Fair trade coffee is provided by Canterbury Coffee in Vancouver, distributed via their Victoria office. Most recently, we introduced 'Beyond Fair Trade', Doi Chaang Coffee, making us the first "Beyond Fair Trade" campus in Canada and setting a new sustainability standard at UVic.
In addition to introducing award-winning coffee on campus, we are supporting a revolutionary economic model whereby 50 per cent of all Doi Chaang profits flow back to the growers.
*For more information about Doi Chaang, Beyond Fair Trade coffee, visit the Doi Chaang Coffee website.
Our vegetarian restaurant Village Greens (VGs) offers fresh stir fries, veggie entrées, sushi, smoothies and more. Since VGs opened five years ago, it's been consistently top ranked in Canada, winning awards from PETA (People for the Ethical Treatment of Animals) for being one of the most vegetarian and vegan-friendly universities in Canada.
By expanding the range of vegetarian options on campus, we've helped reduce UVic's ecological footprint while encouraging students and staff to eat green. Prices in VGs and other dining halls are kept close to cost for students to ensure healthy eating is also affordable.
Healthy food options are widely available and accessible on campus, and we can boast being 100 per cent non trans-fat since 1994. 
We recently added a registered dietitian to our staff, building on our commitment to offer healthy menu choices.
Our staff separate all paper, plastic, glass and food from customer trays and save the bottles for recycling.
All our operations participate in composting programs and we work to educate and encourage students and staff to participate through instructional posters and signage.
We brought new compostable corn starch cutlery, takeout coffee mugs and smoothie cups to UVic - all of which can be disposed of in compostable containers provided around campus. 
The paper plates and plastic wrap used for made-to-order sandwiches are also 100 per cent compostable.
To encourage reuse, we sell mugs to students at cost, offering the first cup free and a bonus 25 cents off each future purchase when refilling the reusable mug.
Additional Resources