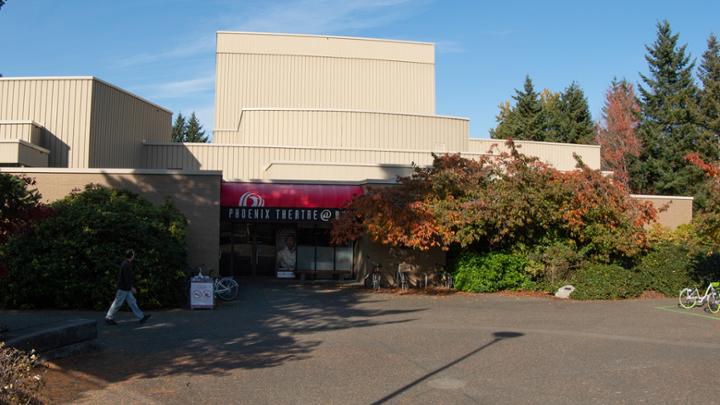 The Phoenix Theatre (PNX) is a teaching and performance facility used by the Department of Theatre. It contains three theatrical spaces: the Chief Dan George Theatre (a 194-seat thrust theatre), Roger Bishop Theatre (a traditional 208-seat theatre) and Barbara McIntyre Theatre (a black box studio).
History
PNX was built in 1981.
Barbara McIntyre (1916-2005) served as professor and chair of the theatre department throughout the 1970s. After retirement, she remained active in the alumni and theatre communities.
Chief Dan George (1899-1981) was chief of the Salish Band in Burrard Inlet, BC. He became Canada's most distinguished Indigenous actor and starred in films such as Little Big Man (1970). He was also a stage actor, longshoreman, musician, lecturer and poet.
Roger J. Bishop served Victoria College and the University of Victoria from 1945 to 1971. Though he was a member of the English department, his efforts led to the establishment of the theatre division.