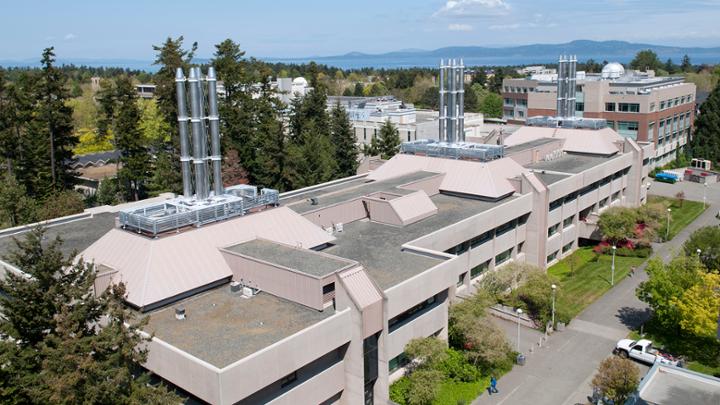 The Petch Building (PCH) contains the Department of Biochemistry and Microbiology, Centre for Biomedical Research and the Science Store.
Rick Hansen Foundation Accessibility Certification™ report for PCH.
History
Howard E. Petch (1925-2018) was a president of the University of Victoria (UVic) from 1975 to 1990. During his tenure, UVic launched its Co-operative Education Program and The Torch alumni magazine. Petch received the Order of British Columbia in 1990. He was also a Fellow of the Royal Society of Canada.
The Petch Fountain is also named in his honour.