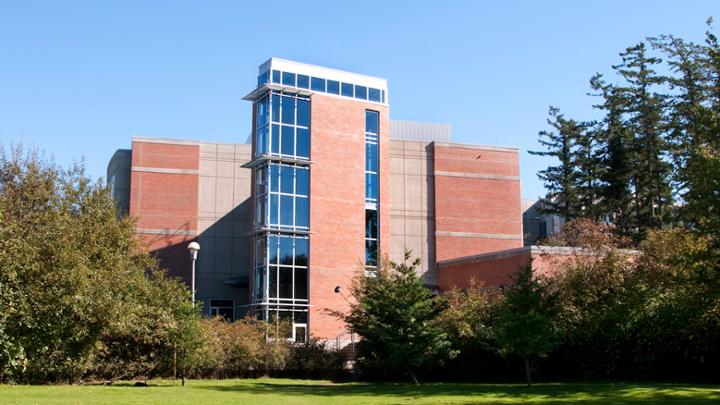 The Medical Sciences Building (MSB) contains the Island Medical Program and the Division of Medical Sciences.
MSB also contains two lecture theatres, anatomy research laboratories, clinical skills teaching rooms and a computer lab.
Rick Hansen Foundation Accessibility Certification™ report for MSB.
History
MSB was opened in 2004 by Premier Gordon Campbell. It was the first building on campus to earn gold-level status in the Leadership in Energy and Environmental Design (LEED) Green Building Rating System.