Mearns Centre for Learning (MCL)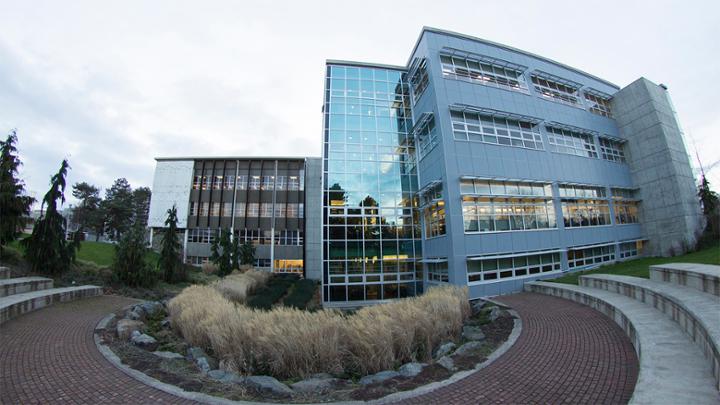 The William C. Mearns Centre for Learning (MCL) is an expansion to the northeast side of the McPherson Library (LIB). The centre includes an enhanced learning commons, a media commons, an international commons, collaborative learning classrooms, the Bibliocafe and educational support services.
Rick Hansen Foundation Accessibility Certification™ report for MCL.
History
MCL was designed by Warner James Architects. It was completed in 2008.
William "Bill" Mearns was vice-president and senior executive director of BC Hydro, chair of the BC Harbours Board and founding director of the Bank of British Columbia.
Mearns was responsible for convincing the Victoria College Council to acquire the former army training camp in Gordon Head that would later become the University of Victoria (UVic). Mearns led an unprecedented fundraising initiative that raised an $5 million dollars to buy the site.