Lam Family Student Housing Complex (R01-39)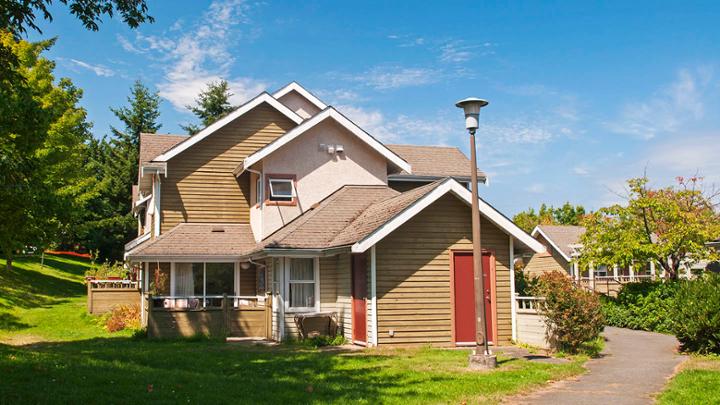 The David and Dorothy Lam Family Student Housing Complex (R01-39) houses 181 families in two- and three-bedroom townhouses and an apartment building.
The complex also contains the Family Centre, located at 2375 Lam Circle.
History
David See-Chai Lam (1923-2010) was the 25th Lieutenant Governor of British Columbia. He was a real estate entrepreneur in Vancouver, BC and a philanthropist who founded the Floribunda Philanthropic Society, David and Dorothy Lam Foundation and the Canadian International Dragon Boat Festival.
Lam received numerous honours, including Knight Commander of the Order of St. John, Officer of the Order of Canada, Commander of the Royal Victorian Order and the Order of British Columbia.
The University of Victoria presented both David and Dorothy Lam with Honorary Doctor of Laws degrees in 1995.