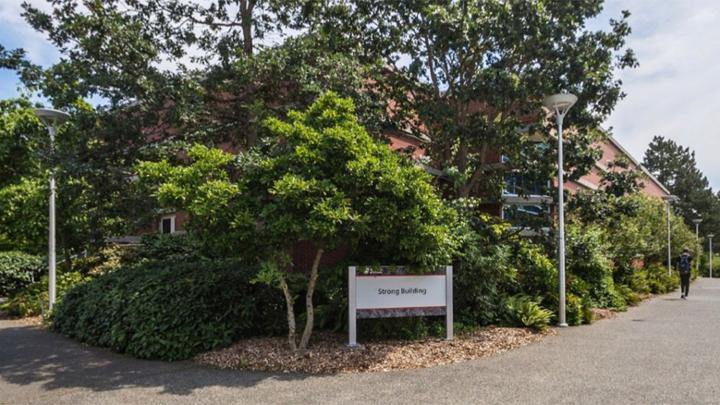 The David F. Strong Building contains a variety of classroom spaces, from seminar and break-out rooms to lecture halls. It also contains the 200-seat Mathews and McQueen Auditorium.
Rick Hansen Foundation Accessibility Certification™ report for DSB.
History
David F. Strong was president and vice-chancellor of the University of Victoria (UVic) from 1990 to 2000. During his two five-year terms UVic acquired the Ian H. Stewart Recreation Complex and built residence structures that were used as the Athletes Village during the 1994 Commonwealth Games.
The building was constructed in 1996. It was originally known as the Classroom Building and was renamed the David Strong Building (DSB) in 2000.