Staff excellence
Science recognizes the passion and commitment of its staff by presenting an annual Award for Staff Excellence.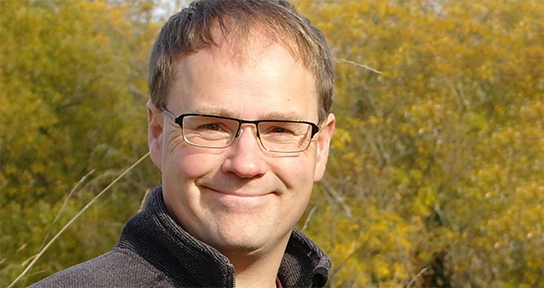 Nicolas Braam
2019-2020 Recipient: Award for Staff Excellence
Nicolas Braam has been an integral part of the department for 14 years, the last two as Supervisor of the Electronics Shop. As a result of his tireless efforts, Nick has proved invaluable on projects ranging from honours students' experiments, to one-of-a–kind custom lab equipment, to unique lecture demonstration equipment, and even to large, international collaborative experiments.  
Whatever project Nick is involved in, it is a hallmark of his work ethic that he always goes above and beyond what is expected of him. 
As Supervisor of the Electronics Shop, Nick has carried on seamlessly with the vision set in motion by his predecessor, providing cutting-edge electronic design consultation and fabrication for our labs and our researchers.  In doing so, he has garnered respect from everyone who interacts with him. He is approachable, diligent, resourceful, and professional.  

Nick's leadership, vision, and commitment, combined with his productive collaborations make him a key fixture in the Department of Physics & Astronomy!
Past recipients: Award for Staff Excellence
2018/2019
Carol Anne Sargent (Mathematics and Statistics)
2017/2018
Mike Delsey (Biology)
2016/2017
Duncan Johannessen (Earth and Ocean Sciences)
2015/2016
Elaine Cumming (Mathematics and Statistics)
2014/2015
Sean Adams (Chemistry)
2013/2014
Kelly Choo (Mathematics and Statistics)
2012/2013
Jody Spence (Earth and Ocean Sciences)
2011/2012
Neil Honkanen (Physics and Astronomy)
2010/2011
Janice Gough (Biology) and David Nelles (School of Earth and Ocean Sciences)