Lansdowne neighbourhood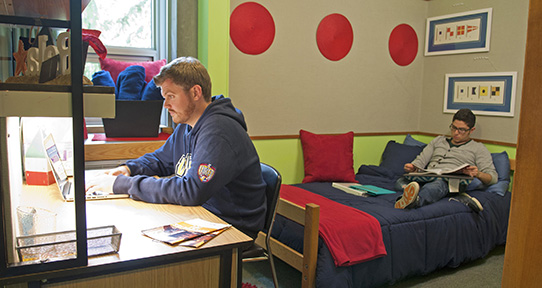 Our Lansdowne neighbourhood consists of six buildings:
Alice Ravenhill (RA)
Nancy Hodges (HO)
Sanderson (SA)
John Helmcken (HE)
Residence #1 (formerly Sir Joseph Trutch) (TR)
Robert Carroll (CA)
Each Lansdowne building is home to approximately 50 students. Each building offers single and double rooms. Community bathrooms are located on each floor and there are two lounges per building. 
Single bedrooms range in size but most are approximately 3.3m × 2.9m (9.7 m²) or 11' × 9.5' (104.5 sq ft)
Double bedrooms range in size but most are approximately 3.3m × 4.2m (14.3 m²) or 11' × 14' (154 sq ft)