News and events
2023 ACIS Research Symposium (May 17- May 19)
Location: Michele Pujol Room, Student Union Building, University of Victoria
Transformation of Industry by AI: Challenges and Opportunities
The Research Partnerships Office and the Coast Capital Innovation Centre at University of Victoria invite you to join the 2023 Research Symposium on Applied AI led by the Advanced Control and Intelligent Systems (ACIS) Laboratory. ACIS members and industry partners will highlight some interesting results from their research collaborations. This forum will also provide participants with networking opportunity to exchange and explore ideas that may spark industry-academia collaborations and international research partnerships. Please see agenda by clicking ACIS 2023 Symposium.
Join us on May 17th to May 19th for the Advanced Control & Intelligent Systems (ACIS) symposium at University of Victoria (UVic). This event will be held in the Michele Pujol Room at the Student Union Building at UVic. This event will help UVic researchers and industry to network and learn more about the research conducted in the ACIS lab. 
In this symposium, ACIS team will discuss their current research projects, collaborations and curiosity-driven discoveries which are entailing research and creative work in all its forms in Applied Artificial Intelligence (AI), Industrial Automation, and Autonomous Vehicles fields. We will talk about how human can interact with devices and manage information and data analytics. ACIS areas of research are perception, planning, and decision making which lead to autonomous and intelligent systems. Driven by UVic's Aspiration 2030 (
https://www.uvic.ca/research-innovation/strategic-initiatives/aspiration-2030/index.php
) which states that UVic researchers can make a difference in creating a better world through curiosity, engagement and innovation, we aspire to discover innovative solutions to industry's biggest problems and invite our internal and external partners in to empower our work and direct our actions.
Congratulations to Todd, our Master's student, the recipient of ECE Graduate Student Excellence in Teaching Award for the Spring term.
Our Human-Robot collaboration team is looking for a dynamic student with basic machine learning skills in Python for an exciting short-term research opportunity. This is a great chance to get some hands-on research experience. It can be online or in-person.
Our incredible Capstone team use electroencephalography signals along with a processing and classification model to control a robotic arm device. This project aimed to have real-time classification with an overall accuracy of 90% for commanding a robotic arm.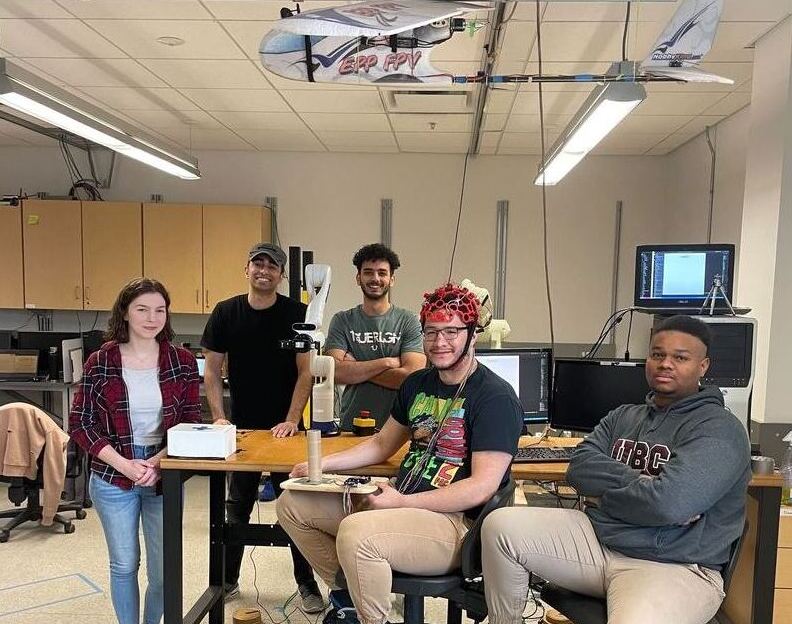 We are excited to announce that our PhD student's work on the Human and Robot Collaboration review paper has been featured in AZoRobotics website. More information can be found at azorobotics.com
We are pleased to announce that our paper "Exploiting Abstract Symmetries in Reinforcement Learning for Complex Environments" has been accepted for presentation at the 2022 IEEE International Conference in Robotics and Automation (ICRA), May 23-27, 2022, Philadelphia (PA), USA.
We are pleased to annouce that our Research paper is among the fanalists for the MDPIOpenAccess "Sensors 2022 Best Paper Awards. This paper explors methods to improve the performance of autonomous vehicles in local environments.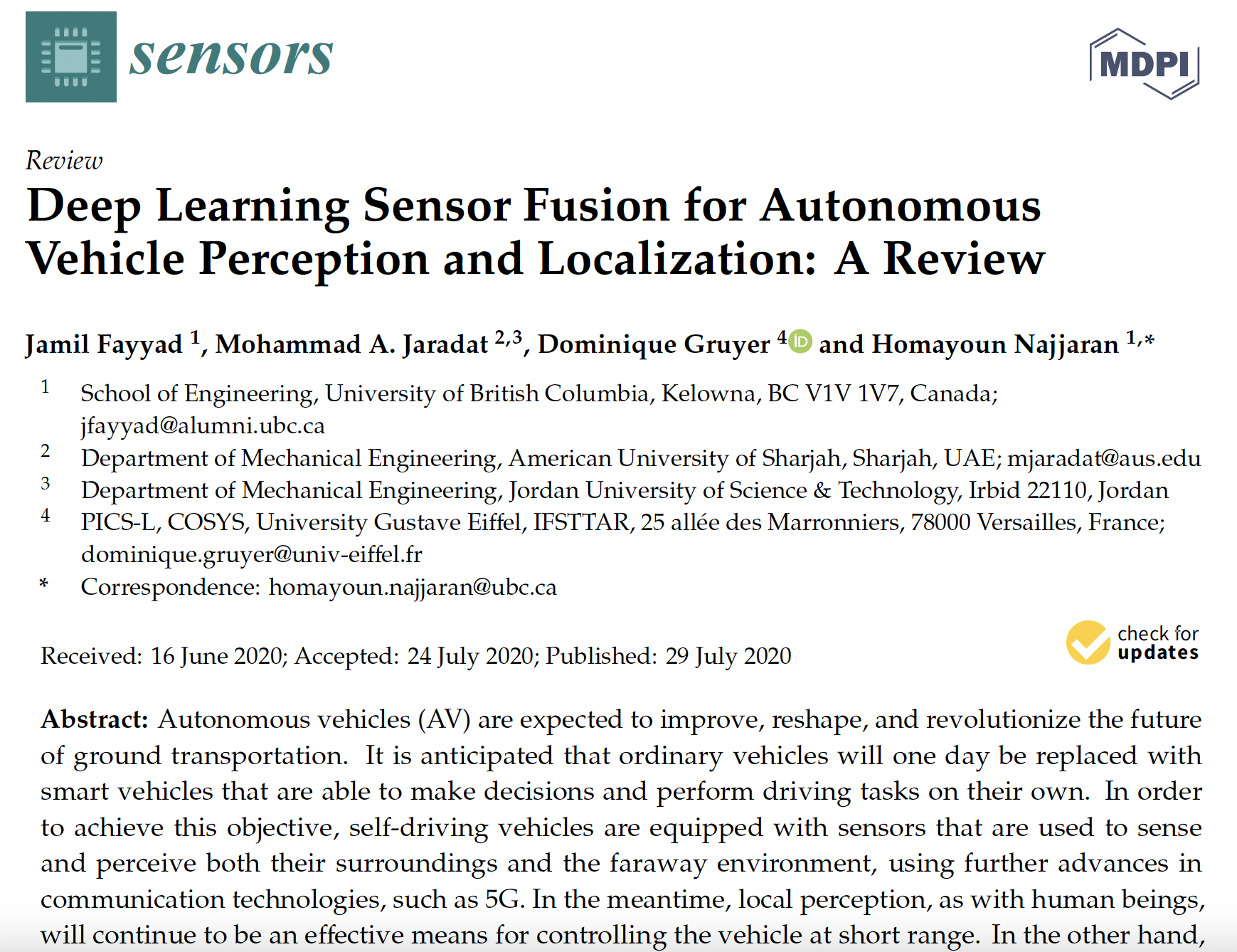 Our doctoral student Debasmita Mukherjee is looking at ways to program robots so they can work safely alongside people.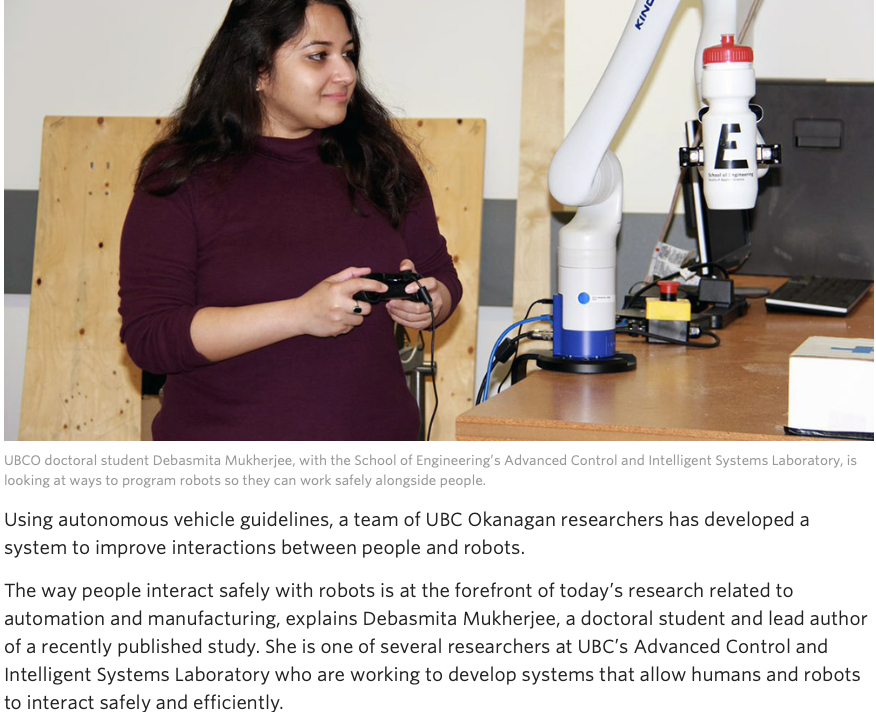 June 3, 2022
Speaker: Blago Hristovski
Current Position: Mechanical Engineer (EIT) at Harbour Air Seaplanes, Richmond, British Columbia
May 20, 2022
Speaker: Amir Foudeh
Current Position: Member of Technical Staff at Neuralink, Neuralink, San Francisco, USA
April 8, 2022
Speaker: Jeevithan Muttu
Current Position: Product Director, Incognito Digital Experience (DX) solutions with ACS/USP controllers, Ottawa, Canada
January 28, 2022
Speaker: Aritro Mukherjee
Current Position: PhD Candidate, Institute of Physics in the University of Amsterdam, Amsterdam 
December 17, 2021
Speaker: Yongchao Wang
Current Position: PhD Candidate, Technical University of Munich, Germany
December 17, 2021
Speaker: Dr. Nima Farrokhsiar
Current Position: Senior Data Scientist, Bayer Pharmascuitivcals, Berkeley, California
November 5, 2021
Speaker: Ephraim Nowak
Current Position: Co-Founder | Cheif Engineer, Rain Industries, East Palo Alto, California
October 22, 2021
Speaker: Bara Emran
Current Position: Principle Robotics Software Engineer, iRobot, Vancouver, British Columbia
September 24, 2021
Speaker: Jessica Van Brummelen
Current Position: Computer Science Research Assistant, MIT, Massachusetts
August 27, 2021
Speaker: Mohamed Yafia
Current Position: Postdoctoral Researcher, Wyss Institute, Harvard University, Massachusetts
August 13, 2021
Speaker: Hadi Firouzi
Current Position: Senior Software Engineer Technical Lead, Google, San Francisco Bay Area