Astronomy Open House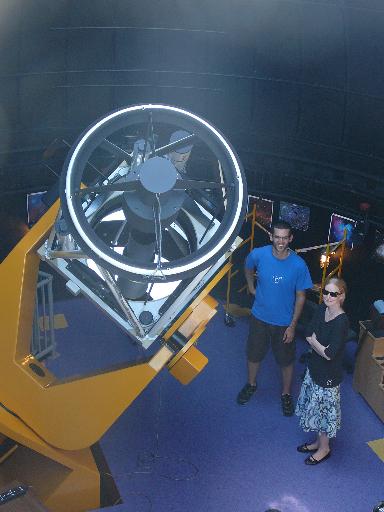 You say you don't know a red dwarf from a black hole? A giant star from a globular cluster? Here's your chance to discover everything you've wanted to know about the sky. Everyone is welcome to visit the UVic observatory. 
The UVic 0.8m telscope is one of the largest optical telescopes on any Canadian university campus.  Targets to view may include planets, nebulae, and star clusters.
Astronomy students operate the telescope on clear nights and chat with visitors about what's observed. On rainy/cloudy nights, the students host Q&A sessions, and explain pictures found on APOD (Astronomy Picture of the Day) in more detail.
When: Wednesdays
8-10 p.m. September-April (except for the last two weeks of December)
9-11 p.m. May-August
Where: 5th floor Bob Wright Centre
Admission is free
Rain or shine
For futher information, please contact the Department of Physics and Astronomy at 250-721-7700.