Supporting Indigenous students and communities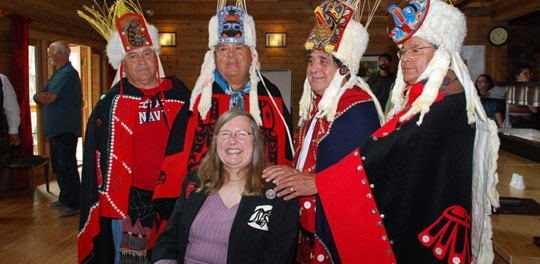 Situated on traditional Coast and Straits Salish territory, the University of Victoria is recognized for its commitment to and expertise in innovative programs and initiatives that support Indigenous students and communities.
At UVic we recognize the special role the university can play in relation to Canada's Indigenous peoples. We continue to build on our commitment to — and our greatly valued relationship with Indigenous communities.
UVic offers a growing range of courses and programs that reflect the cultural and historical perspectives of Indigenous people.
Learn more about academic programs, research, services and community partnerships.
Indigenous plan
UVic's first Indigenous Plan builds on our longstanding commitment to and relationships with Indigenous communities, both local and national. The plan establishes ambitious goals and clear accountability to work together to increase educational opportunities and success for Indigenous students and further develop education, research, outreach and engagement initiatives, and programs with an Indigenous focus. Download the complete Indigenous Plan or view a summary of the plan framework.
---
Links of interest