UVic continues to be a top sustainability performer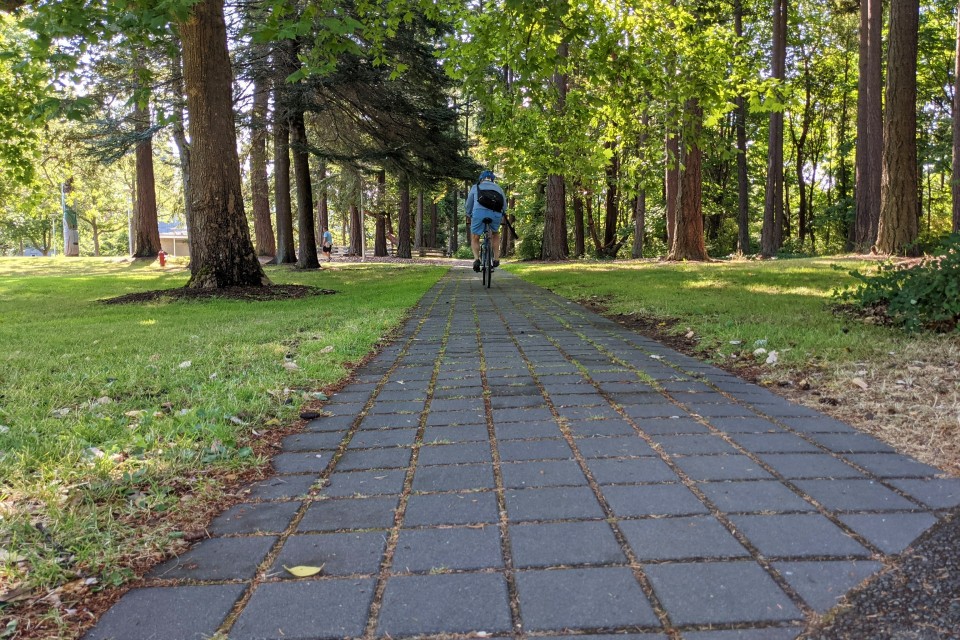 According to the 2021 Sustainable Campus Index, released in November 2021, UVic continues to be a post-secondary sustainability leader. The Sustainable Campus Index recognizes top-performing universities and colleges who participate in the Sustainability Tracking, Assessment Rating System (STARS) and is released annually. UVic has continuously improved its STARS submissions, which are assessed every three years, and earned gold-level ratings each time (69.7% in 2014; 76.70% in 2017; and 80.17% in 2020).
In the 2021 Index UVic received high marks in three areas: coordination and planning, innovation and leadership, and transportation.
Coordination and planning
UVic received a score of 100 per cent in sustainability coordination and planning, showing that success starts with a great plan. This category includes initiatives and governance practices that foster sustainability at an institutional level through strategic planning for sustainable futures. Examples include the work of the Sustainability Advisory Committee, Staff Sustainability Network and Office of Campus Planning and Sustainability, which works with students, faculty and staff across campus to meet the goals and actions set out in the Sustainability Action Plan.
In addition, UVic's Community Associations Liaison Committee works with neighbouring community associations to develop mutually supportive relationships, share information and resolve concerns. 
Innovation and leadership
UVic was recognized for the innovation of its Joint Degree Program in Canadian Common Law and Indigenous Legal Orders (JD/JID), where students combine the study of Canadian Common Law with engagement with Indigenous laws to develop a deep understanding of Indigenous law and governance. As part of the program, students spend a full term immersed in community-led field schools, observing the ways in which Indigenous legal processes are being applied and working with communities on law-related projects.
Transportation
UVic is a top-ten performer for sustainable transportation with a STARS score of 79.7 per cent. This is due in large part to the university's efforts to support low carbon energy and power technology in its motorized fleet, and the goals of the Sustainability Action Plan: Campus Operations 2020-2021 to increase sustainable transportation methods to 70 per cent of the total trips to and from campus. In the 2018 campus traffic survey, sustainable transportation methods such as walking, cycling, transit and carpooling made up 63 per cent of all trips to campus.
UVic supports sustainable commuting through its Travel Choices program by providing student and employee transit pass programs, an All Ages and Abilities (AAA) infrastructure and amenities for cyclists, and sustainable driving options for days when a vehicle is needed. Level-two electric vehicle (EV) charging stations–including 10 new stations in lots 1 and 4–are located across campus, and UVic has partnerships with two car share programs: Modo and Evo.
The Sustainability Tracking, Assessment Rating System (STARS) is a voluntary framework used by colleges and universities to measure, report and strengthen their contributions to global sustainability. It is used by over 1,000 institutions internationally and is administered by the Association for the Advancement of Sustainability in Higher Education (AASHE).
The next STARS reporting cycle takes place in 2023.
Learn more about UVic's Climate and Sustainability Action Plan, to be released in 2022
View 2020 STARS story and report
Visit Campus Planning and Sustainability website
Photos
In this story
Keywords: rankings, sustainability