Double jeopardy: cannabis, alcohol and the brain
- Jessica Skelton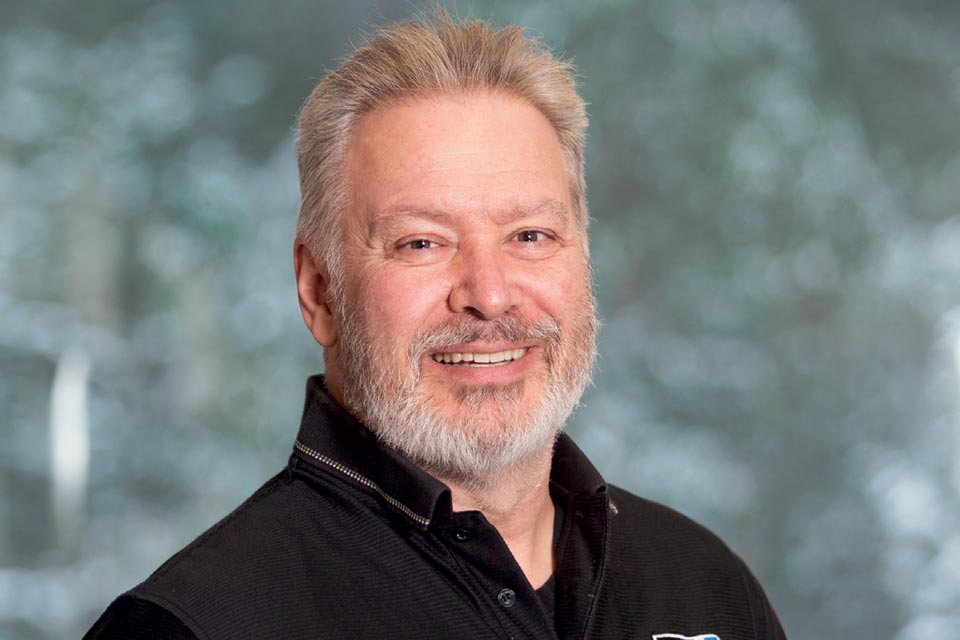 Cannabis, alcohol and the developing brain
A new UVic study is looking at the potential effects of combining substances during early pregnancy. The work is on the heels of the legalization of medical and recreational cannabis in Canada. A growing number of adults say they consume the drug with alcohol.
"As a public-health issue, the simultaneous use of alcohol and marijuana (SAM) is still not well recognized or understood," explains Brian Christie, professor in the Division of Medical Sciences. "Our work focuses on understanding the effects of prenatal use of these substances in combination on the devel.oping brain."
Earlier this year, Christie received the Catalyst Grant: Cannabis Research in Urgent Priority Areas from the Canadian Institutes of Health Research (CIHR). "The serious potential lifelong effects of alcohol exposure in pregnancy are known, yet a safe level of use has not been established and fetal alcohol spectrum disorders (FASDs), which arise from alcohol use during pregnancy, continue to be serious concerns. With cannabis, neither the potential effects, nor a safe level of use in pregnancy, are known."
The study is looking at how SAM during pregnancy impacts the structure and function of the hippocampus, a brain region involved in learning, memory and emotional processes. It is also looking at how cannabinoid receptors are distributed in the brain and how SAM can disrupt their normal distribution.
Much of this work is being spearheaded by new graduate student Hannah Reid, who was recruited to bring her biochemical and immunohistochemical skill sets to focus on the project. She and her team will build on the Christie Lab's extensive research of FASDs, as well as the team's experience in examining the role of cannabinoids in synaptic plasticity.
Cannabinoids are compounds in cannabis that act on specific neurotransmitter receptors—called cannabinoid receptors—in the brain. Commonly known cannabinoids include delta-9-tetrahydrocannabinol (THC) and cannabidiol (CBD), which produce various psychological and physical effects when they bind to cannabinoid receptors. These same receptors are also critical in brain development. They're part of the endocannabinoid system, which impacts the formation of brain circuits used in decision-making, mood and stress response.
While a study published by researchers at the University of British Columbia in January 2019 found that up to one third of pregnant women do not believe cannabis is harmful to their fetus, the Society of Obstetricians and Gynaecologists of Canada warned last year that THC can cross the placenta and potentially cause harm to the developing fetus. In September, the US Surgeon General issued an advisory warning to pregnant mothers, directing them not to use cannabis due to the risk of adverse effects on brain development and low birth weight. After receiving a Health Canada permit to study cannabis in September, Christie says the next step is to determine the level of cannabinoids in the lab's new cannabis samples. "Having this information helps to improve the accuracy of our administration procedures," he says.
The lab also has access to a number of rat brains from research partner Jennifer Thomas, a psychologist at San Diego State University (SDSU), who used the animals in a SAM behavioural study. Thomas and her colleagues found cannabis and alcohol, when used separately during pregnancy, caused hyperactivity in adolescent rats. The symptoms were even more severe when the two substances were combined. SAM also resulted in higher blood-alcohol concentrations in the pregnant rats. This raises the concern that cannabis may interfere with the breakdown of alcohol, extending the time alcohol is present during pregnancy.
Preliminary evidence from the Christie Lab suggests SAM reorganizes and decreases the natural cannabis receptors in the brain, meaning offspring exposed to SAM could have reduced cognitive performance, says Christie. The lab is also working with other research partners to identify exactly how SAM changes cannabis receptors at the synapse level.
In addition, UVic postdoctoral fellow Christie Fontaine will travel to SDSU, where she will use UVic equipment to perform electrophysiological tests to determine if supplementing choline—a nutrient found in many foods—can help to alleviate some of the toxic effects of alcohol on the fetal brain. "This is the type of translational research that Canadians are going to be very interested in over the coming years," Christie says. "This knowledge will give us the power to understand when cannabis use will have beneficial effects and when it can be detrimental."
—
More stories from the Torch special section: Future Health
Photos
In this story
Keywords: health, research, alcohol, drugs, brain
People: Brian Christie
Publication: The Torch